[ad_1]

We're halfway through the year, and 2022 is flying by!
In these quarterly Progress Reports, I break down how the business grew (or shrunk), what I worked on, and other happenings from the last three months.
I worked more hours the first half of 2022 than I did in 2021, and (not surprisingly) I feel like I'm getting more done as a result. I'm still struggling to come to terms with a to-do list that's never going to be done, but do feel like I'm making progress on building a business that serves me and serves others.
Why Progress?
So why a "progress" report? Because that's what it's all about.
To me, progress means forward motion, or actively taking the steps to improve each day. It's one thing we can control.
Progress is universal; everyone can make progress toward their goals in some meaningful way, however small the steps may seem.
In fact, I've even got a physical productivity journal called The Progress Journal.
It centers on 5 key habits I've found make me feel more effective and happier when I do them consistently. You can learn more about the journal and what's inside here:
5 Ways to Be More Effective Every Day – In Just 5 Minutes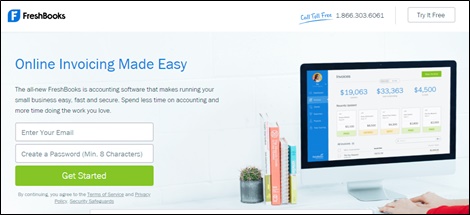 Win of the Week
What I've Been Working On
These are the projects that occupied most of my time this quarter.
Doubling the Podcast Output
Since The Side Hustle Show is such a powerful relationship builder and great introduction to my world, I decided to see what would happen if I released twice as many episodes.
I committed to the experiment for at least 3 months, starting in April.
This was a result of the under-rated entrepreneurial skill of "looking around." I noticed that many of the top entrepreneurship podcasts were publishing 2-5x per week — compared to just once for me.
My hypothesis was the overall audience size (measured by Podtrac) would increase, but that the downloads for each individual episode may decrease.
In my mind it makes sense: give people twice as many menu options, they're more likely to find something that appeals to them. But the amount of people who order each specific item will likely go down.
And that's pretty much what happened. Overall audience size is up 15-20% compared to March, but per-episode download numbers are down 10-12%. 
The extra episodes on Monday have been fun to put together though, in a combination of:
Shorter form interviews (often double-dipping with YouTube)
Re-purposed solo YouTube videos
Re-runs of archive content
Episode swaps with other podcasters
In total, I released 26 new podcast episodes! Among the favorites were:
New Podcast Cover Art
The Side Hustle Show cover art also got a facelift this quarter. Like a lot of things, my branding and cover art has been an evolution over the last 9+ years.
Again, looking for patterns at the other top shows, I saw that most included the host's picture on the podcast cover art.
My mug hadn't been on The Side Hustle Show cover since 2015, and my reasoning for that was it's not about me — it's much more about the guests and their stories.
But, paying attention to what's working for other people, I put my smiling face back out there.
Creating a Podcast Trailer for Spotify
Spotify allows podcasters to upload a trailer for your show. This can be a full episode, a shorter, introductory episode, or a trailer you create for this specific purpose.
If you go that route, Spotify recommended a 60-second audio file.
This is your chance to showcase what your show is all about and hook new listeners in. The trailer is prominently displayed on your show detail page in the Spotify app, and it was a marketing opportunity I wasn't taking advantage of.
So I sat down one morning and put together this trailer. It was a lot of fun!
It's got around 8000 downloads so far, so people are checking it out, which hopefully translates into more Spotify listenership.
Audry Promos
Aside from Spotify, I've been testing buying promo ad placements in other podcasts through Audry. They'll show you how many downloads each show gets and how much it costs to run your promo.
I've spent a little over $300 so far to reach an estimated 40,000 listeners. No miracles to report on the download chart yet, but is relatively affordable exposure to existing podcast audiences.
New Blog Content
At the beginning of the year, I created a Google Sheet with several keywords I wanted to target, and a monthly plan to tackle those articles.
This quarter, we added to the library:
You'll notice that some of those are more listicle format posts, some are reviews or informational content, and some are based on podcast interviews. Not every podcast episode easily lends itself to SEO/search intent, but many episodes do. When that's the case, I do my best to beef up the show notes to create a resource worthy of ranking on the first page.
Many of these are already on the first page of Google, and combined, they have a traffic potential of more than 10,000 visitors a month.
Happy to see my SEO methods are still working. If you want to learn more about my process, check out The Traffic Course.
And as usual, I spent a good chunk of time updating some of the archive content as well.
The Traffic Course Re-Launch and Price Increase
I added a few new modules to The Traffic Course, and re-launched it to Side Hustle Nation email subscribers.
(The new modules were on link building and improving the readability of your content.)
That re-launch coincided with a price increase, so the messaging was "get it now to lock in lifetime access at last year's price."
The re-launch generated around $2800 in revenue.
The Podcast Growth Playbook Course
Probably my biggest financial win of the quarter was the $10,000+ launch of The Podcast Growth Playbook.
This is an all-new course I created on how to grow your podcast audience. (I had several people reach out after the 20 million download milestone asking about growing their own shows, so this is an example of listening to your audience for perceived areas of expertise.)
Creating the content was refreshingly easy. I outlined and recorded the whole thing in a couple days.
It's structured around what I call "climbing the listener pyramid" — taking someone from stranger to listener, to subscriber, to fan, and the concrete actions you can take every step of the way.
I gave myself permission to just go off an outline instead of scripting the whole thing out. It's almost all screen recording, so it's not me on camera, and it honestly felt great — it felt like a flow state project, just brain dumping all these ideas and strategies I believe have worked for me over the last 9 years.
Tech-wise, I used:
I also bought the vanity URL podplaybook.co just to have something to mention on podcasts.
Now what about the launch? That's where the BC Stack comes in.
BC Stack
I owe a lot of credit to Dan Morris, one of the organizers of the BC Stack for "assuming the close" and making sure I had a product to contribute to this year's bundle sale. If it weren't for his gentle pressure, I definitely wouldn't have got it done.
The BC Stack is a long-running annual online business bundle sale, where you can access 65+ digital products for a one-time price of $49. But the sale only lasts a week.
As a customer, I'm a fan of these types of offers.
They appeal to my frugal nature and I've seen a great ROI as a buyer of them in the past. It's a cool way to sample a bunch of different strategies from a bunch of different creators all at once. And because everyone has a slightly different perspective, you can uncover ideas you maybe never would have come across on your own.
Now how bundle sales work…
For content creators, they each "donate" their product to the bundle. In exchange, they get access to a broader audience — and if you refer sales, you do get an affiliate commission. In this case, I want to say the baseline affiliate commission was 40%, but there was a big bonus on the line for the top sellers.
I had 2 goals as a contributor this year:
gain new email and podcast subscribers
collect testimonials for a brand new course
And that's how I positioned some of the marketing messages around the bundle when I emailed about it. I said, "Hey, I made this new course, it's regularly $97, but because I don't have any testimonials for it yet and I want to make it a super no-brainer for you, not only can you get it for half off, but you also get these 65 other products related to growing an online business as well."
And I think that resonated well for people who had a podcast and would have been a great target customer for the Podcast Growth Playbook course.
For everyone else, it was more about selling the value of the bundle itself, so I highlighted some of the products I was excited to check out and talked about the value of how just one idea can create a huge ROI, which was the case for me with last year's BC Stack.
Of the 65 products, I downloaded maybe 10 of them, and one was on affiliate marketing. In that guide, one of the suggestions was to underline your links. That one change has been worth thousands of dollars in affiliate commissions! (For years, my links on Side Hustle Nation were a separate color, but not underlined. I thought it looked better that way, but apparently was costing myself a lot of money.)
Results from the sale so far?
I've added around 400 new email subscribers, and I expect that number will continue to increase as more Stack buyers go through the material and sign up for the individual products.
No testimonials for the course yet, which is expected since it takes time to put this stuff into action. But I have the ability to reach out to students, especially those who are progressing through the material and I'll be able to add their glowing feedback to the sales page for later promotions.
The promo ended up being worth over $10,000 in affiliate commissions and bonuses. So that's kind of the interesting tradeoff — could I have sold 100 copies of the course as a standalone product?
Maybe, but I think this may have been a more valuable way to launch it all around. There was a built-in deadline, there was a way to reach a much bigger audience, and there was a way to bundle together a bunch of products that might be a fit if the Podcast Growth Playbook wasn't for you.
In total, I sent 5 launch messages:
Monday – opening day – hey this thing is available
Tuesday – FAQs – "real talk", explained how these sales work, who it's a good fit for, etc. Got some positive feedback on that.
Saturday – The power of one new idea
Sunday morning – Ends tonight
Sunday evening – Last call (I almost never send the "last call" email later in the day like that, for fear of being annoying, but it did drive a lot of sales. And I reasoned when I'm on the receiving end of those, if it's something I'm interested in, I appreciate the reminder, and if it's something I'm not interested in, I don't really care.
But yes, it was a little uncomfortable to send so many emails in a week, and it did come at a cost in terms of unsubscribes. On each promo email I tried to include a little opt-out link that said "if this isn't for you, no worries, just click here and I won't message you about it again." 83 people clicked that … but 580 unsubscribed.
The other thing I did was say, "Look, officially there are no refunds for this, but if you buy through my link and you think it sucks, or you don't find $49 worth of value in this, I'll refund you in full."
I would so much rather you have your money back than feel any sort of ill-will or regret. So I think that type of risk-reversal offer helped too, and I know other affiliates offered their own special bonus.
All in all, really happy with the results and excited to work with all the new Podcast Growth Playbook students and help them grow their shows. And now I have another evergreen digital asset in the arsenal that can hopefully make sales and serve people for years.
Side note: could you create a bundle sale for your niche? Could you be the organizer of a bunch of different content creators? I think it's a cool way to insert yourself into the center of the conversation, help a bunch of people and potentially make some money at the same time.
YouTube Content
I published 7 new videos this quarter, not including several YouTube shorts (created with Lumen5 based on audio from my now-defunct Money Making Minute podcast).
The most popular one so far is this interview with Varnie Sambola on his pallet flipping business:
What I like about YouTube is the idea of continuing to stack up these (hopefully) evergreen video assets that can drive views and revenue for months or years. In fact, my estimated ad earnings from YouTube is up quite a bit compared with last quarter, now tickling the $1000 threshold for the last 28 days.
Updated FTC Disclosure
On the digital-housekeeping side of things, I updated the FTC disclosure that sits at the top of every post, and the linked "learn more" page.
I hadn't looked at that page in years, but it was this very formal-sounding legalese I probably found from some template. I replaced that with some plain English on how the site makes money, how affiliate marketing works, and how I vet affiliate partners.
And before the little disclaimer blurb just said something like, "This post may contain affiliate links. Click here to learn more."
Not super helpful or explanatory — people might not even know what an affiliate link is or why it matters.
Here's the new version:
And credit where credit is due: I drew inspiration from a bunch of different sites, including NerdWallet, DollarSprout, Wire Cutter, The College Investor, and Making Sense of Cents. So thanks guys!
Cool Business / Lifestyle Stuff That Happened
Podfest / Orlando Meetup
In May, I flew to Orlando to check out Podfest. It's a big conference for podcasters, and I hadn't been to a podcast-specific event since Podcast Movement 2017.
One of my goals for this year was to get out of the FinCon / personal finance bubble a little bit and check out some other events.
It was helpful to soak up 3 days of ideas and fun to see some familiar faces. One idea in particular I'm excited to test out is to create a series of Q&A content for YouTube, answering specific side hustle questions, and then guiding viewers into a lead magnet or other relevant content.
I've already got a lot of the questions answered from years of compiling the "20 Questions with Nick" episodes, so in my mind, it's just a matter of filming and posting those. Easier said than done, I'm sure, but one thing that's appealing about YouTube is the long shelf-life of the content. I have some videos from years ago that still earn views and revenue every day.
While I was in Florida, it was also great to connect with the local "branch" of Side Hustle Nation and host the first official community meetup in a couple years.
Among the attendees were Side Hustle Show guests:
(Apparently central Florida is a hot spot for resellers!)
Craft + Commerce
In June I attended Craft + Commerce, a smaller event in Boise hosted by ConvertKit. While I was there, I got to hang with Side Hustle Show favorites Rachel Jimenez and Chris Misterek.
My big epiphany from the event was that time in my inbox doesn't really move the business forward. Shocking, right?
I think the challenge is some important stuff still does come through via email, so there's a certain need to process it to not miss those items. But a better system would be helpful, and old habits die hard!
Meditation Streak Continues
I'm now up to 6 straight months of daily meditation. I'm using the Muse device, which gives auditory feedback supposedly based on your brain signals and how calm your mind is. Whether or not it actually works, it's been helpful for me to develop a habit.
Think I can make it a full year?
This usually happens early afternoon after lunch or in the evening after the kids go to bed. And I've been using the built-in journal entry in the Muse app as kind of a daily gratitude journal and work check-in, to answer what I got done that day.
It's crazy how you can be so focused on your breath and then not 20 seconds later, you're way off in left field. But apparently, the magic is in that noticing you're distracted and then re-centering. Biceps curls for your brain, as they say.
Sold $700+ Worth of Stuff on Facebook Marketplace
I was able to clean out the garage and sell a bunch of stuff on Facebook Marketplace, including:
2 bikes
a coffee maker
a kid bike seat
a faucet
We used the proceeds to fund a new (to me) mountain bike from OfferUp and some upgraded garage shelving. I love the little mental hack of "finding" money like this to offset other purchases.
Home Projects
In addition to the garage shelving, I also leaned into my suburban dad identity by building a BBQ, updating some exterior lights, and re-painting some trim.
Getting up on that ladder took me back to my painting days in college!
Little Hustler #2 Turned 4
They're growing so fast! Little guy is into Ninjago, his growing collection of stuffed animals ("stuffies"), and chatting up any grownup who will listen.
Little Hustler #1 Graduated Kindergarten
Meanwhile, our oldest is moving on to first grade. It's exciting to see him sponging up so many new skills, and despite the dreary NW weather, we rode bikes to school almost every day this year.
20 Year + 1 High School Reunion
Bryn and I had a surprisingly good time at our reunion. I say "our" because we've been together since sophomore year 🙂
We were a little nervous that we weren't going to recognize people and planned to just stop by for an hour or so, but ended up staying all night. It was fun to catch up with old friends and see what everyone was up to.
Growth of the Nation
There are 4 main metrics I track:
Website traffic
Podcast downloads
Email subscribers
Overall profit
Twitter followers and Facebook likes are great, but these are the numbers I pay the most attention to. And like the great Peter Drucker said, "What gets measured gets managed."
Website Traffic
Side Hustle Nation received around 7,700 visits a day in Q2, off around 5% from the same period last year. I know there was a Google algorithm update in early June, which seems to have helped the site slightly. June was up about 10% compared to May.
The biggest spike on the chart is when my episode on reselling software was featured on Hacker News.
Podcast Downloads
The Side Hustle Show saw over 1,500,000 downloads during Q2. That's up significantly from the year prior, but largely attributed to doubling the number of episodes.
Perhaps more important than the raw download counts is Podtrac's estimation of overall audience size. I believe they're tracking this based on the number of unique devices downloading or streaming your show.
Any month over 100k is awesome in book.
Email Subscribers
I added around 4,200 net new email subscribers in Q2 (after unsubscribes). That's about 46 new subscribers per day, coming in from the Facebook group (via GroupLeads), podcast lead magnets, book lead magnets, general Side Hustle Nation opt-in forms, and most prominently this quarter, the BC Stack.
As noted above, the BC Stack drove hundreds of new email subscribers. When people registered for the Podcast Growth Playbook course, they were automatically added to the Side Hustle Nation email list. (via Zapier)
I ended the quarter with 88,300 subscribers. To reach my goal of 100,000 by the end of the year, I'll need to pick up the pace a bit and add 63 net new subscribers a day from here on out.
To achieve that, I just need to improve the email conversion rate, focusing first on the highest traffic pages.
Overall Profit
The year is off to a great start profit-wise. Margins are strong and it's rewarding to see some of my projects starting to pay off and build on each other.
What I Read
The Wealth of Connection
Vincent Pugliese's latest is filled with fun stories and centers on how you can build a genuine network.
Siblings without Rivalry
Without conflict, there's no story, right? Well, our house is filled with brother-on-brother conflict. The pediatrician recommended this guide to diffuse the drama.
The Gap and the Gain
In The Gap and the Gain, author Dan Sullivan asserts that happy people often live 10+ years longer than unhappy people. That's a crazy stat! So how do we get happier?
He argues that instead of measuring yourself against a future, ideal, yet-to-be-achieved state, "measure backward" against where you were yesterday / last week / last year.
"Your future growth and progress are now based in your understanding about the difference between the two ways in which you can measure yourself: against an ideal, which puts you in what I call 'the GAP,' and against your starting point, which puts you in 'the GAIN'."
One quick exercise/habit to bake into your daily routine:
Writing down three wins daily is one of the most effective ways to stay out of the GAP. You feel like you're always winning and making progress. It keeps you in a state of momentum and confidence.
After you've written your three wins for the day, write down the three wins you'd like to accomplish the next day.
Thanks to Conrad Deas for the rec!
Total Recall
A friend of mine from FinCon recommended Arnold Schwarzenegger's 2012 autobiography called Total Recall.
Outside of Kindergarten Cop, I'm not sure I've ever actually seen any of Arnold's movies start-to-finish, but this is a great read for entrepreneurs.
Fun fact: Arnold was a millionaire before any of his Hollywood leading roles. He had a mail order business selling bodybuilding products and some real estate investments in California. That income gave him veto power over what projects he took on — really only saying yes to the ones that would advance his career in some meaningful way.
"I could afford to say no. With the income from my businesses, I didn't need money from acting."
At the end of the book he describes himself as:
"A businessman who makes his living as an action hero; a tremendously disciplined superachiever who hasn't always been disciplined enough; a fitness expert who loves cigars; an environmentalist who loves Hummers…"
I found that refreshing, not trying to sugarcoat some of his less-than-PC decisions. We're all full of contradictions, and when we try and pigeonhole people we're probably missing at least part of the story.
Other common themes and ideas from the book:
Reps, reps, reps — Put in the work both in the gym, on the set, and in office. It's the same in podcasting or blogging, or freelancing. Practice your craft and get 1% better each time.
Goals — Put the blinders on and pursue your goal with a disciplined approach, saying no to the things that aren't going to get you there.
Feedback and focus groups — He talked about going to the advance screenings for his movies to see audience feedback, what they liked and didn't like before it was too late to make any changes. We collect all sorts of data in our businesses, but what action do we take as a result?
Marketing — "No matter what you do in life, selling is part of it… Whenever I finished filming a movie, I felt my job was only half done. Every film had to be nurtured in the marketplace. You can have the greatest movie in the world, but if you don't get it out there, if people don't know about it, you have nothing."
Opportunity Cost — "If I got elected, I'd have to forgo two movies a year at $20 million or more each, plus spend millions of my own money on personal expenses that would not be tax deductible. It wasn't a stretch to say that the total cost to me over two terms could be more than $200 million."
The Journey is the Destination — "I'm always comparing life to a climb, not just because there's struggle but also because I find at least as much joy in the climbing as in reaching the top. My definition of living is to have excitement always; that's the difference between living and existing."
What's Next?
What projects are on the horizon for Q3? My hope is to have a relatively relaxed summer, enjoying the Northwest sunshine while school is out.
But there are a few things I'm working on.
Side Hustle Quiz
I've actually had a few reader/listener requests for some sort of side hustle selector quiz, to help point people in the right direction from the huge breadth of side hustle possibilities.
This is a challenging proposition — can I really take a handful of answers and provide meaningful results? Other people are really rocking the quiz as a top-of-funnel lead magnet, and that's encouraging as well. I'd love to build something that help people narrow down their side hustle options and then guide them on a more curated path — and bonus points if it can drive email sign-ups at the same time.
I have a "beta" version drafted up in Interact, and will be testing it out shortly!
YouTube and Blog Content
I'm encouraged by the recent blog and video performance, which makes me want to keep creating more content.
On YouTube specifically, one strategy I'd like to test out is shorter-form Q&A videos. My thought is I could batch record these, potentially even re-purposing questions and answers from the years of "20 Questions with Nick" episodes.
And on the written side, there are definitely some target keywords on my content plan to publish before the end of the year.
Your Turn
How did 2022 start off for you? What were the biggest projects you made progress on! Let me know in the comments below.


[ad_2]

Source link