[ad_1]

As a successful woman who cut her teeth in the male-dominated mining industry, Jahna Cedar OAM is no stranger to challenging perceptions and breaking stereotypes. She's built a two-decade-long career in business and human resources management, governance, and leadership, empowering women in business and her Indigenous community along the way.
This year, her efforts have been recognised by the state of Western Australia as the winner of the WA State Award for Excellence in Women's Leadership. She will accept her award at the Women & Leadership Australia (WLA) Online Symposium today, Friday, 8 July.
"As a multidimensional First Nations descendant of the Nyiyaparli people, I am humbled to be awarded [this] leadership Award," said Jahna.
"It is a testament to my resilient ancestors on whose shoulders I stand and whose legacy I continue to advocate for. Indigenous women experience multiple layers of discrimination and intersectional barriers, just like women from other marginalised groups. As a society, we need to look at inclusive and collaborative ways to increase women's – in particular indigenous women's – participation in the workforce."
For Jahna, a working mother herself, this is an issue that strikes a deep chord.
"It was important to me to find a way to juggle work and still be a mum," she elaborated. "So, after six years at BHP early in my career, I went into HR consulting, where I was able to set my own hours while still getting to spend time with my family."
Eventually, her passion for corporate and cultural governance led her to Gumala Aboriginal Corporation, where she was director for two years. She now serves as Executive Director Indigenous Advisory, policy, research and evaluation with IPS Management Consultants.
In 2012, Jahna was the youngest person to be elected to the West Australian International Women's Day Hall of Fame. Five short years later, she was also awarded Telstra Businesswoman Awards WA – For Purpose and Social Enterprise Winner in 2017.
READ MORE: Women in politics: Rethinking the face of power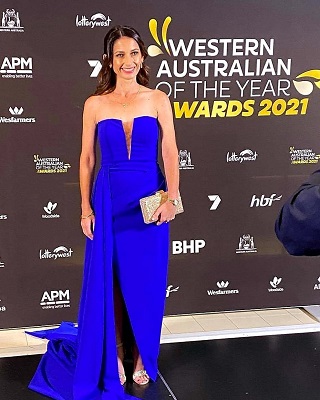 Her portfolio remains substantial as a board member of the Curtin University Aboriginal and Torres Strait Islander Advisory Committee, International Centre for Radio Astronomy Research, Australian Honey Ventures, the Institute of Community Directors advisory committee, and Niapaili Aboriginal Corporation.
She explained, "I definitely stay busy with a lot of board work! But it's important to me to work towards building capability and capacity within the community."
A proud Nyiyaparli/Yindjibarndi woman from the Pilbara region of Western Australia, with family connection to the Gija people of the Kimberleys, Jahna remains a fierce advocate for equal rights and reconciliation of Indigenous people. In 2020, she was awarded a Medal of the Order of Australia for services to WA's indigenous community.
She has also represented Indigenous Australia at the United Nations on three occasions.
"I've always had a close connection to family, culture, and community. As a child, I would support my grandmother in community volunteering and it's driven me to champion social justice and specific change for the community," she shared.
This NAIDOC Week 2022, she strongly echoes the theme 'get up, stand up, show up' in her message as a business leader to the Australian business community.
"There's a lot of lip service but we need to stop talking and see tangible action. We need to call out procurement and unconscious bias and fight harmful misconceptions. For example, being an Aboriginal business does not mean you're any less professional than any other business," Jahna said.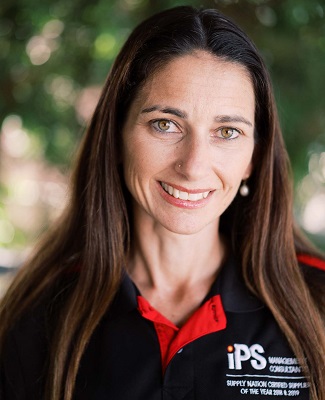 She also has important tips for businesses striving to improve gender diversity in the workplace:
"COVID has shown us how to be flexible and this can be extended to help women in the workforce. With options like working from home or changing work hours (some people may need to work nights), we can see businesses begin to set, and meet, specific targets for gender diversity.
"Women often struggle to raise their hand for a seat at the table but it's about owning our space, remaining confident, and findings allies and champions who support us. As women leaders, we need to model what we want to see in society."
READ MORE: Ladies, take a seat: adapting recruitment processes to improve gender diversity
[ad_2]

Source link