[ad_1]

Yoga classes, Mardi Gras season spending and a music streaming service were among the purchases that Orleans Parish District Attorney Jason Williams claimed on his law firm's federal tax returns, prosecutors said Friday, contributing to the $765,258.85 in bloated business expenses that they allege he put forth to reduce his tax burden over five successive years.   
But none of those expenses show that Williams did anything other than put his full trust in his tax preparer, Henry Timothy, a confessed tax cheat, to select legitimate expenses from a comprehensive list of purchases and file accurate returns, defense attorneys argued.
Williams and his co-defendant, lawyer Nicole Burdett, are charged in a 10-count indictment alleging they conspired over five years to inflate Williams' business expenses at his private law practice, reducing his tax liability by about $200,000. Burdett is separately charged with skimming $130,000 off her own tax bills.
Both are also charged with failing to complete proper forms for large cash receipts.
Page after page
On the fifth, document-heavy day of the defendants' trial in U.S. District Court, the prosecutors displayed page after page of expenses for IRS agent Timothy Moore, who spearheaded the investigation into Williams and Burdett, to review. He was asked to testify which had been inflated or weren't allowable business purchases, such as clothing, dry cleaning or personal life insurance.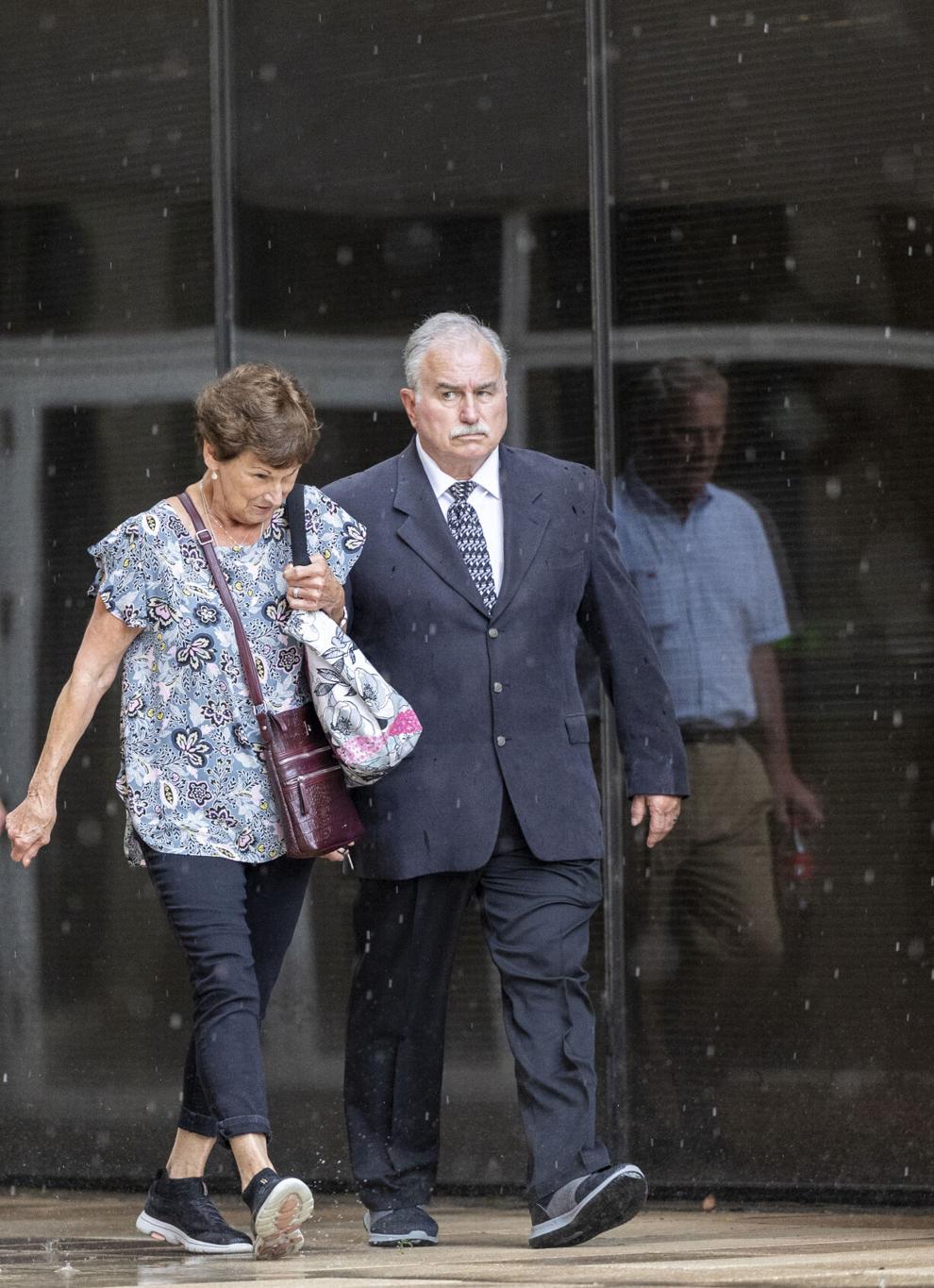 In his cross-examination of Moore, defense attorney Billy Gibbens said Williams doesn't dispute that most of those expenses had no place on his returns. But Gibbens argued that Williams, who was a City Council member at the time of the alleged crimes, turned over all his expense documents to Timothy, trusting the tax preparer to report only appropriate purchases.
Gibbens asked whether Moore's investigation yielded any emails showing that Timothy sent tax return drafts to Williams or Burdett to review before filing them online. Timothy testified Thursday that he did, but Moore said Timothy did not provide those communications.
No other interviews
Gibbens showed documentation that in 2014, one of the years for which Williams is accused of fudging his own business expenses, Timothy filed 1,141 tax returns for clients. Of those returns, 392 included a Schedule C, the document upon which businesses report their expenses.
"You didn't make an attempt to identify or interview any of those other clients did you?" asked Gibbens, indicating that those clients might have corroborated or disputed Timothy's testimony.
Replied Moore: "I wasn't investigating any of those individuals."
Other witnesses
Also taking the witness stand Friday were lawyer Gregory Sauzer and Williams' ex-wife, Bridget Barthelemy, daughter of former New Orleans Mayor Sidney Barthelemy.
Sauzer, who worked at Williams' law firm from 2015 to 2018, testified that he accepted cash payments from clients and that the firm sometimes paid him in cash. He said he rejected an offer to use Timothy as his tax preparer, because Timothy's situation seemed "strange."
But he later admitted that he originally told IRS investigators he declined to use Timothy's services not because it appeared odd but because he had his own tax preparer at the time.
Collecting cash
Barthelemy said that over the course of their marriage, which ended in 2018, she often visited Williams' office to take money from its safe for personal expenses, such as groceries, and that Williams often paid for things with cash, rather than a credit or debit card.
Defense attorneys asked whether Barthelemy could provide any evidence to corroborate that she had collected cash from the office.
"I might be able to, if somebody asked me," Barthelemy said. "But nobody ever asked me."
Other tax troubles
Sauzer and Barthelemy face their own tax troubles.
Prosecutors have charged Barthelemy with failing to file a tax return; they did so via a bill of information, a sign that she has agreed to plead guilty and is cooperating with the government. She is scheduled to enter her plea July 27, according to court records.
Sauzer is charged with four misdemeanor counts of willfully failing to file federal returns over four consecutive years ending in 2018. In February, he signed a plea agreement that, if accepted by a judge, would discharge three of the counts against him.
Looking ahead
Next week, prosecutors are expected to call to the witness stand another lawyer, Robert Hjortsberg, who also worked at Williams' firm, and who pleaded guilty in March to a misdemeanor charge of willful failure to file a federal tax return.
Moore will also return to the stand on Monday, as cross-examination of his testimony continues.
Attorneys told Judge Lance Africk on Friday that they hope the trial will conclude next week.


[ad_2]

Source link