[ad_1]

Businesses have spent the last several years examining how workspaces help people succeed and stay motivated at work with improved job performance, creativity, well-being, and more favourable interactions among colleagues.
A positive work environment can contribute to a culture of learning and information sharing, while amenities, natural light, and other aesthetic qualities foster feelings of vitality.
In light of this, our experts share their perspectives on how organisations may build a pleasant work environment that deeply motivates and engages their people, resulting in increased job satisfaction and employee retention inside their organisation in this week's Let's Talk.
Let's talk.
Read Also: Let's Talk: EOFY Tax Tips for small business owners
Discover Other Let's Talk Business Topics
Laura Nemaz, Senior Human Resources Business Partner, Amazon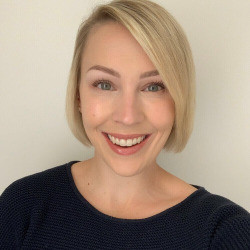 "The key to making your business the hottest workplace in town boils down to two ingredients – providing great opportunities and embedding your values in everything you do.
"At Amazon Australia, our corporate employees receive a range of benefits such as private health care, commuter allowance and even having dog-friendly offices. However, while benefits can get talent in the door, they don't necessarily keep them, so it's pivotal to provide opportunities that extend beyond day one. From ensuring work is interesting, varied and challenging, to providing opportunities for learning, career development and progression. We have offices around the globe and many different divisions from Retail, Audible, Prime, AWS and more – and so the opportunities are endless.  I often find myself inspired by the career trajectories of those around me!
"It's also important for both employers and employees to share the same values of the company, which will ensure a strong culture within the workplace.  A company that's known for a culture built on real values will attract more talent, and hiring those who fit these values will ensure long term success for the company with an individual who is fulfilled."
Sharryn Napier, VP APAC, GitHub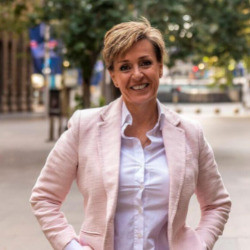 "I'm a big advocate of creating an environment where everyone can make work work for them, whatever that looks like. At GitHub, we operate much like the 83 million-plus developers our platform serves – distributed, asynchronous and online. We actively encourage employees to lean into our culture of asynchronous collaboration, so that teams have more freedom over their hours and the flexibility to achieve a balance between their work and personal life.
"But it's not enough to simply say that you have a flexible workplace, it's also important to offer initiatives that support staff in achieving this balance. GitHub offers a wellness stipend, a yearly budget for employees to enrol in individual learning to support their career development goals, and five months of paid family leave to all new parents, with the option to use it all at once or throughout the baby's first year. I also believe that educating new and existing employees on best practices around flexible scheduling is paramount. This requires a significant change in culture where results and outputs are valued, rather than long hours and late nights at the office.
"Critically, creating a successful work environment hinges on fully invested leadership with a clear goal and purpose."
Sam Kothari, Head of Growth ANZ, Airwallex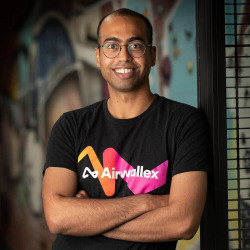 "Debating how to attract the best candidates, often turns into a conversation about employee perks, compensation and how best to communicate our 'fun and flexible working environment. While this is important, attracting – and keeping – talent goes far beyond nailing the hiring process alone.
"Communicate honestly with candidates from the outset, including the opportunities, potential gaps and challenges of the role. Talent walking into the business with their eyes open is far more likely to succeed.
"Create a high-trust environment where employees feel supported whether they fail or succeed. Being open and honest with feedback will help your team learn as they grow.
"Understand your employee's changing needs, and where possible, adapt your management style to meet their preference. For example, during lockdowns I moved from weekly to daily stand-ups – this provided an opportunity for regular 'face-to-face' time with the team. As working styles continue to evolve, regular check-ins have become even more important."
Adam Chicktong, APAC GM, Asana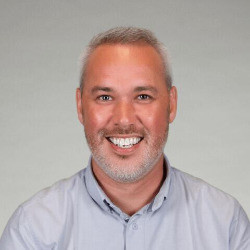 "After two years of unprecedented disruption, employee and candidate expectations have evolved, as they should. Today, people need more than just work – they crave purpose, flexibility and connection. To attract the best talent, it's critical to create a mission driven-culture, provide clear pathways for growth, prioritise employee well-being and have a genuine interest in supporting your team's personal development.
"At Asana, we've always been very intentional about creating a mission-driven culture that provides clarity of purpose for employees and enables them to do their most impactful work. This extends to proactively supporting employees' mental and physical health, and creating space for them to bring their full, authentic selves to work.
"Our Employee Resources Groups are just one of the ways we help foster a sense of connection and belonging and create space to celebrate diverse individuals and communities. Beyond this, we've invested heavily in comprehensive mental and physical health benefits, coaching and mentorship programs and have adopted a synchronised hybrid model to deliver flexibility."
Sally McKibbin, Career Coach, Indeed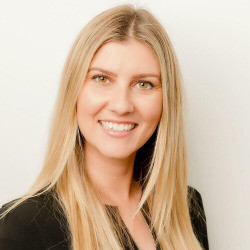 "The first point of contact with your potential new recruit is your job advert so be sure to include details that really matter to the job seeker and to your organisation. Salary, benefits, flexibility, culture, and values are all information job seekers are looking for, so share your point of difference.
"Making a good first impression during interviews is just as important for employers as it is for job seekers.  Why is your organisation THE place to work? What makes this a stand out opportunity for the job seeker? Ideally, each job candidate will leave the recruitment process with a positive impression of your organisation and be able to speak about their positive experience – regardless of whether they've secured the role.
"Talking authentically, listening meaningfully and communicating regularly throughout the recruitment process is vital to ensuring jobseekers believe your organisation offers them a stand out career opportunity, securing your reputation as a great place to work."
Damien Sheehan, Country Head of Australia, IWG plc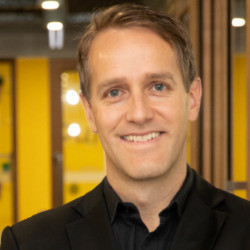 "The pandemic has profoundly changed employee attitudes to how and where they want to work. Periods of lockdown have highlighted a new way of working: one that does not involve long daily commutes, that offers a better work-life balance and that is better for the environment.
"Employees are now more likely to prioritise hybrid work arrangements, rather than extra pay. Because of this, business leaders must ensure they are offering benefits that align with the new world of work. Businesses looking to hire the best talent will need to offer ways of working built on trust, individual responsibility, and productivity. Employers who embrace hybrid working will likely find that it opens up the pool of potential candidates but also helps retain talent more effectively too, as people who feel supported in looking after their own mental, emotional and physical health are likely to feel more loyal towards their business."
Shahid Nizami, Regional Vice President APAC, ActiveCampaign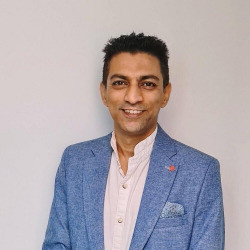 "While money definitely matters to potential employees, many people also look for an inclusive team and for impactful work. Indeed, if you can define the values of your business well, and highlight the impact which your business creates, it can certainly help to attract and retain top talent.  Once you've done this, you'll be further competitive by augmenting attractive base salaries with a persuasive employee package, which includes flexible working arrangements, extended parental leave, paid volunteering opportunities and wellness programs.
"Businesses are also harnessing the power of automation technology to automate various sales and customer functions. Today it's possible to eliminate unnecessary, time-consuming and repetitive activities that impede people's ability to take on higher-value tasks – and make roles more focused and fulfilling. Do so for every individual and you'll end up with a status quo which sees employees enthusiastic and engaged productively to drive the business forward."
Sumir Bhatia, President APAC  Infrastructure Solutions Group, Lenovo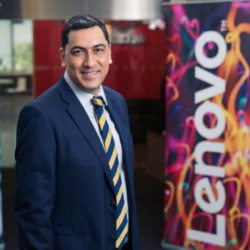 "Today's workforce is looking for Smart workplaces that are hypermobile and hybrid. As the world shifts to hybrid working models, employees require a unified experience regardless of where they work from. This means businesses must have dynamic and cohesive solutions, from edge to the cloud, so the workforce can do their best work.
"Entering hybrid cloud (an environment that combines both public and private cloud allowing data and applications to be shared between them), businesses can strengthen workforce collaboration and accelerate workflows. The hybrid cloud also allows businesses to quickly scale up existing infrastructure and remain in control of the digital solutions they put in place next.
"Failing to keep up with technology is a potential deal-breaker for employees. Employees want the flexibility, control and security to effectively manage their workloads across on-site and cloud infrastructures. If the hybrid workplace is set up well, the best candidates are sure to follow."
Colin Armbruster, CEO, coaXion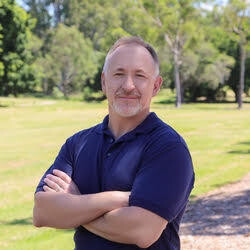 "People are now more in control of their employment journey, there's a real sense they are owning their career paths.
"One of coaXion's success factors in attracting the best candidates has been establishing an organisation driven by accountability, not hierarchy. We have a flat structure where functions are defined before names of those who are accountable are added.
"By focusing on outcomes not methods, those who are accountable have relative freedom on how to deliver that function.
"We also offer a compliant Employee Share Option Scheme with options granted each year based on company and individual performance, set up in a way that minimizes any tax impact for employees.
"Flexibility is a baseline "must" – our employees can start between 7-9 am and can work from home two days a week.
"Finally, it's essential to offer competitive salaries and have clear and well-practised core values (in our case accountability, teamwork, tenacity and celebration)."
Dora Peake, General Manager People and Culture, Versent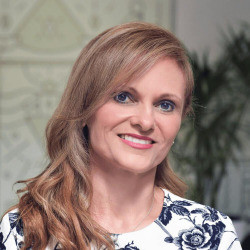 "Prioritising the needs and wants of your people is crucial if you want to attract, and retain the best talent as a business. It's important to ensure that you provide the team not only with the physical tools and equipment they need to do their job, but also the tools they need to take care of themselves and prioritise their wellbeing.
"One way we aim to do this at Versent is through our flexible first policy, which promotes and allows employees to effectively manage their work, life, family, and personal needs. It's proven that flexibility not only creates a happy workforce but also leads to a diverse and adaptable workforce. We've found that providing employees with flexibility around their location or working hours in order to better suit their lifestyle and circumstances, has improved our retention rates and enabled us to attract the very best in a competitive Australian market."
Roisin O'Neill, Head of Australia, _nology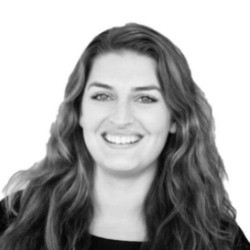 "In an increasingly competitive landscape, organisations must look to their EVP when attracting new talent and commit to building inclusive work cultures where all employees feel adequately supported and represented.
"The importance of diversity is not only key to improving organisational outcomes – companies embracing these values outperform their more homogenous counterparts across several metrics, including innovation, profit, and customer satisfaction. They also see improvement in employee attraction, retention, and experience through appropriate representation.
"Women, for example, make up half the population – so with that (completely obvious) statistic in mind, it should stand that they make up half the tech sector instead of the quarter they currently do. Labour shortages mean it's difficult to hire for culture rather than just capability – so building capability in emerging talent is a key way to counteract that.
"Look to diversify your workforce, invest in the talent of the future- become the hottest workplace in town!"
Lana Vaughan, Chief Operating Officer, Raygun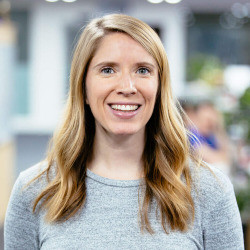 "There's no doubt that many businesses globally, especially technology businesses, have had a tough time recruiting the best talent recently. The market is competitive and salary expectations have skyrocketed.
"But if the first question you're asking is how to recruit, you're already on the wrong track. Before you think about recruitment, start with retention. Is your team invested in the mission, and excited to contribute to it? Do they feel challenged, yet supported? Have you created a culture where people feel valued, and encouraged to improve in their work and personal growth? Are you compensating them fairly and providing benefits with that matter to them?
"If you're doing all of this well, great candidates will want to work with you. Your team will recruit their friends and their networks, and you'll become an employer that people actively seek out."
David Piggott, Managing Director, Jabra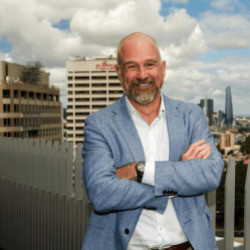 "Remote and hybrid work has thinned the line between work and private life. Mental health, social anxiety and human connection are very real concerns for business leaders in 2022, and empowering employees on how and where they work has been shown to have a significant impact. Jabra research shows employees who have full freedom to choose where and when they work are happier with their jobs and say that their autonomy has a positive impact on their mental well-being.
"Placing greater emphasis on building autonomy can strengthen a business's approach to attracting the best candidates. But sharing that your business has an outstanding work-life balance and expectational culture is easier said than done. At a time when skills shortages run rampant, businesses need to show the distinction of their workplace culture.
"Offering candidates the flexibility to choose when to come into the office is becoming the 'norm'. Now is the time to offer candidates the tools needed to thrive in hybrid work settings. Businesses that invest beyond the initial employee laptop and provide additional headsets and video cameras show strides in bridging the hybrid work divide. As business leaders, we need to show that we nurture the demands of today's workforce – and that comes with actioning the tools needed to build flexibility."
Amelia Thackway, General Manager, JOY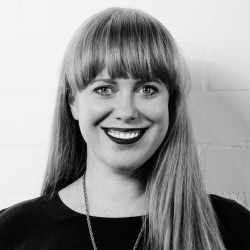 "Being attractive to employees (potential and current) comes down to building a company that is genuine, inclusive, joyous, and provides opportunities to leverage passions into business success. In creative industries especially, this type of dynamic thinking is what will appeal to the best.
"Always remain open to the idea that the best candidate may come from a more diverse background, so rather than a conventional career trajectory, your best future hire might come from a different profession, possessing valuable, transferable soft skills. Clients value holistic approaches to their business, so those broader skill sets are an ideal fit.
"Leaning on your network (vs traditional recruitment process) is also a great way to attract high-quality talent. The benefits of this method for an employer are obvious, but it works for potential employees too, saving them from arduous job applications and who doesn't get a confidence boost from being recommended for a job!"
Brett Mortensen, Senior Director, Human Resources ANZ, Kellogg Company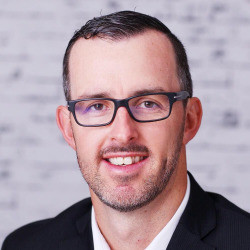 "When it comes to attracting job candidates, having a strong employee wellbeing framework is key.
"For a business like Kellogg with staff based in the office, in-store and in the plant making Australia's most loved breakfast cereals, employee benefits and experiences must reflect the unique needs of each individual.
"Kellogg's has a Total Health framework to ensure our employees' diverse wellbeing needs are addressed especially in a hybrid workplace. We want our employees to be at their best – at work and at home, and so we focus on aspects we believe are necessary to total wellbeing: Physical, Emotional, Financial and Social health.
"Our hybrid working principles are built on trust and our approach to flexibility is designed to drive both culture and performance. Promoting meaningful connections is also key, which is actively done through creating a culture of inclusion and helping employees find true purpose via programs such as our volunteering partnerships, which have seen a 70 per cent uplift compared to 2021.
"Additional Kellogg initiatives to support our employee's total health include Being at Your Best Days, Locate for Your Day, Half Day Fridays, individualised wellbeing allowance, and volunteering days."
Scarlett McClure, Chief Technology Officer, WithYouWithMe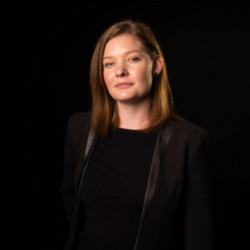 "A great place to start is your recruitment process. Talent is in high demand in the current job market, and strong candidates are likely to have multiple job opportunities within their reach. Adopt a flexible approach that fosters inclusiveness and be efficient, top talent doesn't want to spend two months jumping through recruitment hoops. Recent research we conducted on diversity and inclusion showed that only 1 in 10 organisations have a flexible hiring process so there's a lot of work to be done in this area. When it comes to advertising roles, know your employee value proposition and make this very clear. A few good quality benefits will be more attractive to candidates than various insignificant reimbursements, so incentivise with quality rewards and articulate them clearly. Lastly, create a culture that activates word-of-mouth referrals. If you establish a truly inclusive and innovative work environment where employees feel valued and fulfilled, they will help to build your employer brand for you. This leads to referrals and great candidates seeking you out as a place to work."
Dr Eamonn McCarthy, CEO, Lighthouse Foundation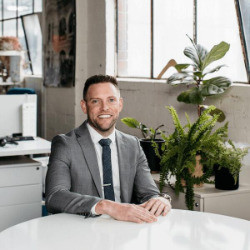 "If you want to become a highly desirable employer you must be clear on your workplace culture and ethics. As employees, we want to feel good about the work we do and believe our employer's actions match their ideals. Increasingly we're leaving differences aside in order to come together around causes we believe in, but to be truly aligned, we must think beyond internal values and culture. How does your organisation impact the wider community? How does your organisation give back in a way that compliments your workplace ethics? Organisations who 'take a stand' and demonstrate values similar to our own will become coveted places to work."
Craig West, Executive Chairman, Succession Plus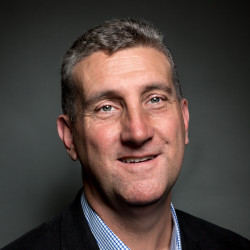 "We have seen a substantial increase ( over 400 per cent ) in adoption of Employee Share Ownership Plans since early 2020, when COVID-19 arrived. We have been designing and implementing Employee Ownership plans for over 10 years, but often for succession or as a reward / bonus scheme for employees – now it is ALL about attracting and retaining key employees.
"It is difficult for SME's to keep increasing wages or bonuses – there comes a point where this is simply unaffordable / unprofitable and so employers need to find an alternative – hence the increase in use of Employee Ownership as an employee engagement strategy. No-one is better engaged than the owners of a small business – what if an ESOP could set up a model where your employees think and act like business owners. Having employee's own equity in the business they work for changes behaviour, engagement and of course retention. Several of my clients are using employee ownership as a recruitment strategy – interestingly both internal referral ( as in an existing employee who is already in the ESOP has a chat to someone at a BBQ about the fact that they own equity in the business – therefore prompting interest and ideally job approaches ) and external ( where jobs ads now include not just the typical salary above market comment but also a reference to the firms equity plan and a fast track for the right applicant).
"Candidates may be out off by this approach – BUT the right candidates will often be attracted – someone has an entrepreneurial view of the world might find equity appealing, someone who has enormous talent / technical ability etc but has never wanted to take the risk of starting their own business – might be very happy to have equity in yours.
"In a very tight labour market using something different – equity in this case – might be the difference to solving your recruitment issues and attracting the right candidates."
Amy Cotterill, People and Culture Lead, Xref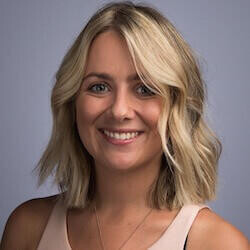 "To attract the best, provide a high-quality candidate journey and ensure that experience permeates through to the employee experience.
"Consider your employer brand. Define your organisation's culture, values, story, mission and personality. What makes your current employees love their job and why do they stay?
"At Xref, diversity and inclusion are imperative to our employer brand. Our staff represent 16 different countries. Almost half our staff are female, with 62 per cent in leadership roles.
"We offer remote first, flexible work, and the option to visit the office. Rather than strict hours, we focus on output. This flexibility has been invaluable to all our people, but it resonates well with parents.
"For tech companies like ours, the hottest workplaces use #1 software. People want to work for a company that invests in modern technology. Xref is a leader within HR tech and our developers work with innovative solutions every day."
Paula Kilby, Talent Acquisition Manager, Cyara
"Women make up just 29 per cent of Australia's tech sector. Negative recruitment experiences continue to play a significant role in deterring females from entering and remaining, in this industry.
"By evolving talent acquisition processes, companies can provide every candidate with the best chance of a positive experience – whether they secure a job or not. This includes acknowledging every application with a response from a person who is contactable and providing timely feedback at all steps of the hiring process.
"Circling back to every candidate might sound like a small detail, but not receiving feedback can create a long-lasting, negative impression they will likely share with others. Many of our candidates get in touch to let us know they are incredulous that we give feedback.
"If companies truly want to be hot workplaces, they should do everything they can to create positive experiences from the moment a candidate hits apply."
Lindsay Brown, Vice President and General Manager of APJ, GoTo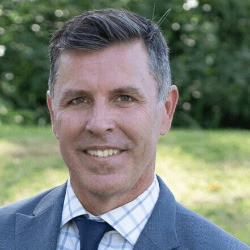 "Employees are wanting to feel valued more than ever, and businesses that accommodate for employee needs will see great success in attracting candidates. A shift into remote and hybrid work models has seen the demands of candidates transform drastically.
"Flexibility is becoming essential for all employees, and companies are paying the price for not accommodating for hybrid work environments. A recent GoTo survey in partnership with Frost and Sullivan found that 44 per cent of respondents operating on a work-from-office model reported significantly higher turnover in 2021 than in 2020 illustrating the growing disapproval for purely in-office jobs. Flexible work, however, needs to be done right. Businesses who put trust in their employees, focusing on their outcomes and results, instead of micromanaging the hours worked at home create a more attractive and trusting environment to work in.
"By accommodating for workplace needs such as flexibility, businesses will also bring out the best in employees, and improve their wellbeing by helping with the all-important work/life balance. In the same report, 78 per cent of respondents said that hybrid and remote working boosted employee productivity, and 19 per cent said it reduced staff burnout. When employees feel they are treated like real people who shouldn't have to be constrained to a traditional 9-5 office workplace, they will enjoy their job a lot more.
"Businesses with employees who are emotionally well and productive foster a more satisfying and jubilant culture, which attracts potential candidates who want to be a part of a workplace like this. By understanding the demands of employees, especially the need for hybrid work, businesses can make their workplace the hottest one in town."
Wade Tiller, CEO, Hard FIZZ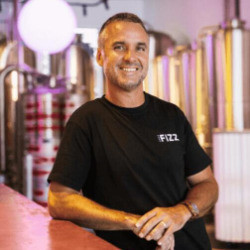 "Hard FIZZ is a family and we find by just being 'us', the right people tend to gravitate our way! By the same token, we don't expect team members to be anyone but themselves – they can dress how they choose, act how they choose etc. (and I think that counts for a lot more than any formal work perk we might be able to offer). In my experience, word of mouth is the most powerful recruiter and if my team loves being at work and part of a brand that really stands for something, then they'll tell their friends and colleagues in the industry, who will often approach us to get involved. To attract the best people, we like to be attractive! We're always in contact with our team, be it on social media or through other messaging apps like WhatsApp – an engaged team is a creative and dynamic team and I think people are naturally keen to be part of that."
Pete Murray, Managing Director ANZ, Veritas Technologies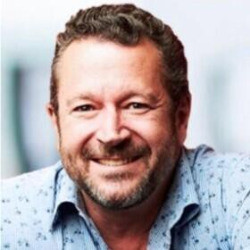 "Adopting a people-first approach is critical for candidates to see your workplace is the hottest place to be. Strong teams who are inspired by where they work – not just what they do – attract talent who stay longer, deliver more and are proud of the brand they represent. When an organisation's collective culture works together to achieve its vision, it is an unstoppable force.
"Practical tips for securing great talent include:
Have a clear employee value proposition – Resonate with your target audience by highlighting cutting-edge innovations, employee benefits and opportunities for growth
Lead by example – Create a culture of employee satisfaction that in turn, increases retention. Promote awareness of the company culture through different channels, including social media platforms, networking and word of mouth
Embrace the new normal – Develop a stand-out recruitment process for engaging candidates that considers new working norms. Factors such as flexibility with hybrid working and family commitments are now expected.
"Another aspect that can no longer be ignored is embracing diversity within your company DNA – particularly to attract the next generation of talent who now expect strong inclusion postures in place. At Veritas, female leadership makes up over 40 per cent of our workforce, playing an important role in our culture and promoting greater results in innovation, employee satisfaction and overall success."
Jane Livesey, CEO ANZ, Cognizant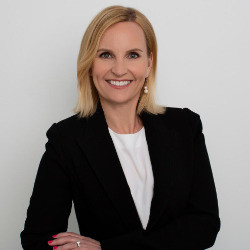 "Candidates want to experience a modern entrepreneurial culture in their future workplace. By this, I don't mean companies competing for talent based on the best catered lunch, baristas or employee fun rooms. I mean entrepreneurial in the sense where ideas can come together swiftly and everyone on the team shares a collaborative spirit and purpose.
"The hottest places to work are built by people that have respect for each other and use their differences to drive innovation and impact. Their unique perspectives are so valuable and can be put to work solving challenges for customers in insightful ways.
"Actively listening to your people and empowering them to take direct ownership of the company culture can help to foster loyalty, authenticity and create employee advocates. Your team will be far more effective at attracting others to come and work with them, when they are engaged, empowered and active in the communities that they are part of.
"Companies should also hold themselves accountable and undergo accreditation processes such as the Great Place to Work certification to establish a baseline for the company to grow from and keep finding new ways to attract and keep their best people."
David O'Brien, General Manager Retail Sales, PharmaCare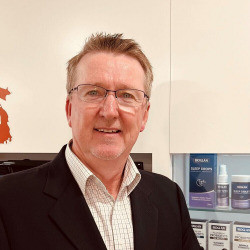 "It's important to lead and tackle every challenge with a positive, can-do attitude. I hold the firm belief that it's important to have fun at work, because teams with a healthy culture and energy tend to be strong performers and more effective communicators. This personal ethos marries well with the corporate culture at PharmaCare, where fun enables my team of 100 sales reps across a diverse portfolio of well-known household brands – from Sambucol and Nature's Way to Bioglan, Ease-a-Cold and Skin Doctors – to tackle any challenges and opportunities."
Geoff Schomburgk, Regional Vice President APJ, Yubico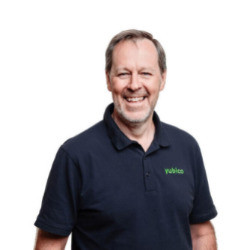 "The skills shortage, especially of cyber professionals, is a challenge with no easy short-term solutions.
"Companies with deep pockets can use high salaries to attract talent while everyone else relies on differentiators like company mission, people and location. The need for competent cyber professionals grows however some best practices for attracting talent during a skills shortage are:
Talk up your company's outsized impact in the industry, such as working virtually across diverse global teams, and how an employee can be a bigger fish at a smaller company.
Find people early in their careers, then invest in them.
Offering flexible working arrangements.
Sometimes aptitude and attitude traits matter more than specific skills with a set of tools, as skills can be learned on the job.
Internal candidates that are familiar with the mission and team are a great source for new hires.
High performing teams are diverse teams so interview with an open mind."
Ross McDonald, Country Manager, Perkbox Australia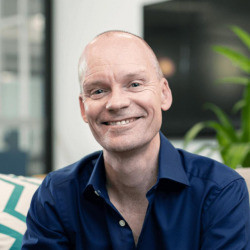 "With unemployment at record lows, candidates for all roles are massively in demand and have more bargaining power than ever. While salaries are still important, providing an all-round employment offering is now more important than ever before.
"This starts with workplace flexibility. It's no longer a trend, it's a norm. Research shows that by promoting the flexibility of your workplace, you can contribute to a 30 per cent  increase in job applicants.
"Employers should also put well-being at the heart of their culture. While this means different things to different employees, perks such as extra annual leave are generally warmly received. Access to physical wellness and mental health resources are benefits that we've found to be welcome following the COVID-19 pandemic.
"Finally, work with your team to grow their career. Explain how your staff are shaping the future of the company, and help them achieve career goals."
Andrew Job, Founder and CEO, Plotlogic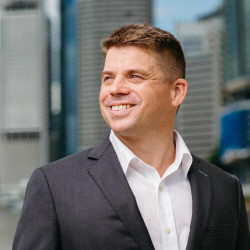 "At Plotlogic, we've found the best way to attract exceptional talent is by seeking out team members who share our vision. Our vision is to create the future of natural resources. We want the mining industry to be more sustainable so that society benefits from the industry's vital outputs without damaging the planet.
"Our company culture is one which we protect fiercely. Each individual contributor is challenged to leave their ego at the door every day, employ an iterative approach to problem solving and to apply principles over paradigms. We're at our best and we're capable of changing the mining industry for the better when we all embody this culture.
"We've tripled in size in the last twelve months and we're ontrack for similar growth in the next year. We've recently opened offices in Brazil and Perth and we'll be a truly global business within the next few years. As a result, there is no shortage of growth opportunities for our team members. We find this attracts staff who value solving really difficult problems. And this is exactly how we like it."
Stuart Taylor, CEO and Founder, Springfox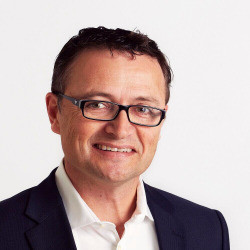 "Becoming the business that everyone wants to work for takes time, but it starts with your leadership team and hinges on building a workplace culture that truly cares for and supports employees. Investing in organisational wellbeing and fostering a positive workplace culture rich in trust, psychological safety and shared resilience is essential, especially in today's job market where talent attraction and retention is more challenging than ever.
"To become an organisation that people want to work for, leaders need to put employee wellbeing first and prioritise sustainable performance. This starts with investing in resilience-building initiatives but also with promoting resilient behaviour from the C-suite down – being consistent in communications, transparent and honest about mental wellbeing, and compassionate in everyday interactions. In other words, cultivating a culture in which people feel connected to the organisation's purpose and motivated to think creatively and take calculated risks without fear of failure. To be the hottest workplace in town, you must empower and support your people, and invest in their professional wellbeing as this is ultimately what will set your organisation and its reputation apart from the rest in the context of the purpose of the business."
Rachael Greaves, CEO, Castlepoint Systems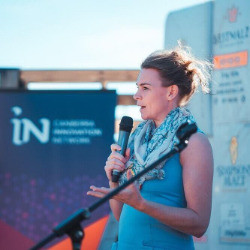 "At Castlepoint we've found that the best way to attract the best candidates is to make sure that our existing employees have the working environment they need to not only nurture their productivity, but also look out for their wellness as human beings.
"Our employees aren't just people who work with us; every person contributes to our success. Every day we make sure that our company culture reflects the acknowledgement and gratitude we have for our entire team.
"Flexible working arrangements are key post-Covid, and we consult our employees when we consider our hybrid working options. Having real and tangible employee benefits are important: we have inclusive policies and additional leave to support all our people whatever their situation may be. When they are working in our office, we provide them with a variety of spaces to collaborate and concentrate, and we keep a fully stocked kitchen and other amenities. When they are working at home, we ensure they have ergonomic equipment and workspace layouts.
"All these considerations, no matter how small they may seem, make an impact on employee satisfaction and retention. This in turn generates word of mouth that Castlepoint is an employer of choice, which has already helped more team members who share our values to find us as our company grows."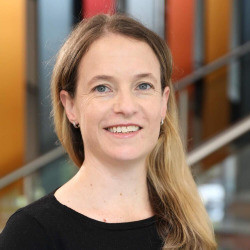 "Enable scope and variety within the team! Digital changed everything. Within the health and wellbeing research undertaken for deeper engagement and evaluation with our consumers, an integrated plan, new team and operating model became essential – so we created 'The Hive'. Our in-house capability & responsibility mirrors an external agency which spans from strategy development, translating that into brand design and codes and then exploding creative ideas through creative assets across all touchpoints being owned digital assets and paid campaigns across all touchpoints.  There is tons of variety and scope to go around as we are responsible for 19 brands in Australia which means the teams get exposure and opportunity to learn and lots of variety."
Libby Shade, Senior Human Resources Manager, SAS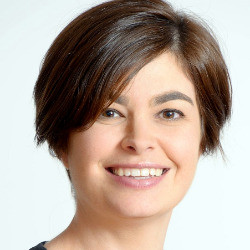 "Cultivating an inclusive work environment where employees can be themselves, are supported to achieve their career goals and to be innovative, is essential for attracting and retaining the best employees.  With innovation and curiosity entrenched in the DNA of SAS, we encourage employees to; ask questions and challenge assumptions by being creative and forward-thinking, and to bring their diverse perspectives to solve problems. Matching team members with projects that help develop and grow specific skills is crucial for keeping your people motivated, and that's where HR analytics can help you make the right resourcing decisions.
"Further, understanding the changing needs of your employees is important.  We know flexibility and hybrid working is now desired by most people. Giving employees the ability to personalise their work experience – whether they're choosing to come to the office for collaboration and connection, work remotely or a combination of the two – is critical. This requires a culture that empowers, trusts and genuinely cares for our employees, which creates a workplace employees want to be a part of."
Rod Schiefelbein, Australian Market Manager, Trex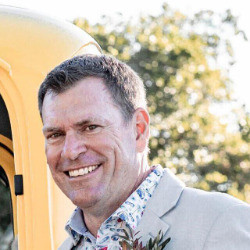 "Find people who genuinely love and are excited by the work, and get their hands dirty early. It's easy to see great craftsmanship when you're hiring and distributing to people in the labouring industry. By trawling social media to find great projects that I admire, and then uncovering who works on those projects, I'm able to build a bit of a talent pipeline and ensure I'm nurturing the right crew of TrexPROs in Australia. And they're also not always traditional. One of our most exciting tradies is a second year female apprentice from Fairlie Good Construction, who shows great promise in landscaping and carpentry with our products. We also have great communication with our distributor and major merchants who help identify talent to approach and see if they are a fit for our TrexPRO program."
Graham White, Founder, Pratar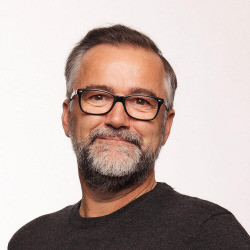 "After more than 30 years in the workforce, to attract and retain the best people there is often one important aspect overlooked. And that is, the people in the business. Or more specific, the leaders.
"All too often people will leave a business, not because of the job or the benefits, but because of the person they work for. And the stories those people tell on the outside can damage your ability to hire in replacements. With record numbers of people currently quitting their jobs, I can guarantee that some of these decisions will be based on the relationship with the manager or the style of leadership within the organisation. It was something I learned very quickly when I started out my career in England and a key principle I adopted in my own leadership style. It was also important as to the type of person I wanted around me.
"Today I run my own private consulting business, but prior to that spent the best part of two decades running a larger agency. To attract and retain the best people, aside from the usual list of competitive benefits and more contemporary perks being offered, we purposely focused on the culture and 'love for the people' we work with. We strived to find people with empathy, people who listen, people who leave their ego at the door, and people who we all enjoy being around. Finding love and respect in our colleagues, people we can trust and people we can rely on, I would argue is essential to high performance cultures and attracting the best talent. If you can get that right, trust me, it's a winning formula. Your employees become microphones for the business and that word-of-mouth spreads quickly.
"As many companies battle The Great Resignation, don't just focus on changing policies or offering unprecedented incentives. Instead, build a reputation on the way people are being treated and led around a culture that is inclusive and makes the workplace a fun and productive place to be. In time, that will not only help you attract talent, but also retain talent. If you look at your average employee tenure and it's in the low numbers, perhaps it's time to re-think your culture and assess your leadership styles."
Sally Wallace, Senior People Operations Manager, Rome2rio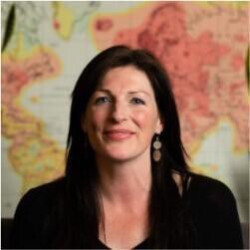 "Over the last couple of years, we have seen a major shift toward the employee experience, and the ongoing talent shortages have made this trend even more critical.
"While salary is a determining factor for many candidates, it is not the only one. Three essential areas make a business truly attractive. One is what opportunities to experiment, grow and learn a company offers. Employees are increasingly focusing on how a job helps them build their careers and future possibilities – this includes training and development, additional leave and team bonding retreats.
"Also crucial is the culture and ethos of the business. More and more candidates want to know if the company does business ethically and if it has positions on a range of issues. Companies don't need to be everything for everybody, but they need to understand what they stand for.
"Finally, something that shot up to the top of desirable benefits is flexibility. Most employees want some level of flexibility and control over their routines, including time working remotely and flexible working hours. We know how important it is for people to work hours that suit them as an individual and as a collaborative team member. This suits individual lifestyles and supports greater diversity. Communication is key. The office and technology have to respond to these changes, always with the employees in the centr.
"But ultimately, a company will only do this well and become the hottest place to work in town if it listens to its employees and is prepared to adapt."
Demetrios Georgiou, Director of APAC, Secureworks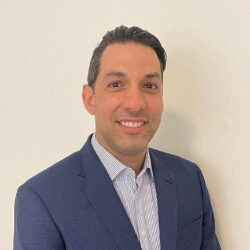 "It's always in an organisation's best interest to retain professionals who are difficult to attract.  This is doubly true for security professionals because there's always another job over the horizon.
"Organisations cannot afford to lose top security performers because it's costly and introduces risk. Aside from compensation, creating a culture that builds communities that include trust, respect, and inclusivity is important.
"Giving employees a sense of belonging to a strong, collaborative community—tied to a purpose they believe in—is a strong differentiator. Recognition of the contributions of teammates is FREE, but worth so much.
"Great talent attracts great talent. The opportunity to work with and learn from a highly talented team is a key attraction.
"Nowadays, a flexible remote work/life environment is valuable to all of us. Ensuring staff can have real downtime, is important in a work-from-anywhere world.
"With the investment of time and thoughtful attention – any organisation can attract and retain great talent."
Michelle Mowle, Global Head of Talent and Culture, Pureprofile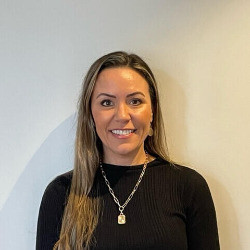 "As the talent war continues to rage on, companies must adopt an employee-centric mindset in order to be the hottest workplace in town. Employers need to start tailoring company culture and infrastructure to support their valuable talent rather than hoping employees will bend to suit the status quo (that may be outdated).
"If a fundamental shift in company culture has not already happened, then you're behind the curve. Employees want a connected culture with a personalised work plan and adaptive learning opportunities to support rapid career growth whilst being able to work anywhere, anytime. Companies need to respond by prioritising outputs over employee location, creating a customised workflow for everyone instead of a standard list of duties and having ongoing conversations about professional development instead of waiting for an annual review.
"Contemporary leadership and updated talent management practices that embrace the needs of a modern workforce are essential if an organisation is to win the talent war."
Lana Weldon, General Manager and National Head of Quality Management, Moore Australia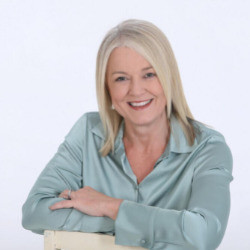 "I think it's all about culture. It's about providing an environment where employees know they are valued, but also a space for them to feel that they can deliver real and meaningful value to clients.
"What that physical 'safe space' looks like will depend on the type of business you run. We can't all be beanbags and AstroTurf. But the safe space culture must come from the top and leaders must lead by example.
"The hottest business in town is the business that gives staff a voice and an opportunity to make a difference. It's the business that acknowledges and rewards hard work and success in a way that is relevant to their staff. But it's also the business that recognises that not all days are fun days and coaches staff through those days.
"It's part of human nature to want to have a voice and make a difference. Work these days is about more than just a paycheck.
"The hottest business in town will deliver belonging, culture, purpose and care.
"If the culture in your business can make this resonate with your team, you're sure to attract the best talent."
Gillian Fish, Founder & CEO, The 6AM Agency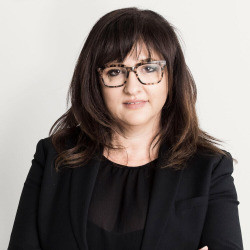 "Be human in your leadership.
"You only get once chance to make a first impression, so aim to bring to life your company culture and values through each touch point of the recruitment process. Candidates are focused on the complete package on offer. Culture, values, benefits, and flexible work options rank first, pay second.
"Ensure you get a holistic picture of the individual and what is important to them. Listen. Infuse a wellbeing mindset into your narrative – investing in both professional career growth and personal growth – offer workshops on mental wellbeing, nutrition support, financial, property, share investing to help them get ahead in their personal lives. These days work and home merge into one so we need to nurture both professional and personal.
"Inspiration, mentoring and growth progression opportunities are key.  Demonstrate those through your training programs and dedicated 'growth accelerator' opportunities with leaders in the business.
"Organisations live and die by their people, so you will never regret making your staff the priority."
Narmie Thambipillay, CEO, Narmiet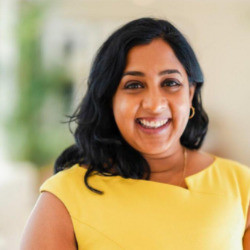 "Attracting the best candidates is always a focus point for companies, however now with unemployment being at such a low its now very important to concentrate on this.
"In the past you could attract candidates by a slight salary increase or by things like "Friday team drinks" or the equivalent those things are now seen to be an expected part of a lot of company cultures and will no longer sway the candidate to choose you over your competitor.
"So how do you attract the top talent?  There are a few factors to be taken into account:
Naturally given what we have all been through with Covid a key question is "how flexible are you?"  The thing to remember is that not everyone wants to work from home or to come into the office every day. Do you have the capabilities to provide a hybrid environment to cater to what your candidate requires?
What are the values of your company? During your interview process has the hiring manager emphasised the companies' values and the reason why other employees love working for them but also how the companies values align with the new potential candidate.
Ensure that you are promoting your company culture every opportunity you get.  Linkedin is a great platform especially if you are trusting current employees to be active on there as well and they are promoting the company culture as well.
As mentioned above, Friday team drinks probably doesn't cut it as a "benefit" anymore.  You need to really listen to your current employees and give employees benefits that matter, whether that's gym membership or whatever they deem important.
Develop a workplace recognition program which is independent of the "annual salary review".  All employees like to feel valued and appreciated and more importantly if you are seen as a company that recognises talent and promotes from within, that is very attractive to candidates.
If you are engaging with an external recruitment agency to attract top talent then make sure you treat them as part of your company.  Give them all the tools to help them succeed, after all do not forget that they are the first impression of your company and they are a big advocate of your company.
Your interview process has to be up to scratch – this means that you are not ghosting candidates, you are getting back to them in a timely manner, your hiring managers are in a position to answer all questions presented to them and most importantly make it a quick and seamless process.
"Putting all of these into play at the same time will ensure that you are able to attract the top candidates to your company."
Shannon Karaka, Head of Expansion ANZ, Deel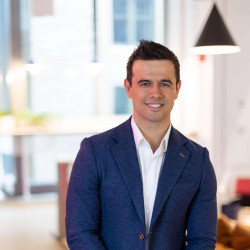 "To attract the best talent you need to offer the best package and working conditions – in 2022 this means offering perks like flexible working hours and the option to work remotely.
"Thanks to the talent crunch, employees are in the driver's seat when it comes to working flexibly. While some companies are adamant about working from the office, we've seen numerous instances of employees walking out if their need for flexible work isn't met. Parents of young children have especially found remote work beneficial, as our recent global survey found 92 per cent of parents with children under five found remote work helped them overcome barriers in their professional lives.
"Employers will also have a higher chance at attracting the best candidates when they open up to the global talent pool, rather than narrowing their options locally. Hiring a workforce from a global talent pool can also help bring in new thinking and skills into local companies, it can also help retain talent who may be looking to relocate for personal reasons."
Julissa Shrewsbury, Director, New Work Consulting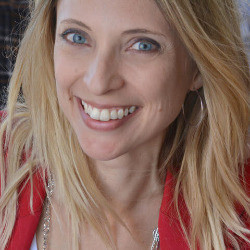 "As attracting top staff becomes more challenging, businesses are looking to create a clear Employer Brand Strategy to demonstrate what it's like to be part of their team. But does your employer brand exist in a silo, only displayed on job advertisements and your 'Work with us' page? Your Employer Brand is not just the realm of HR.
"Make it easy for potential employees to know what it's like to work at your organisation and attract them to you, rather than having to seek them out. Involving your whole staff as brand ambassadors is important, but this must feel authentic to them. This is best approached by developing the people you already have, and helping them to highlight their team and personal brands.
"Your messaging for your Employer Brand should come directly from your culture. In other words, if the culture isn't right, a shiny brand won't hide that for long! While there may be areas of your culture that need work, identify areas in which things are going well, in order to develop powerful and authentic brand messaging for recruitment."
Jeanette Cheah, CEO and Founder, HEX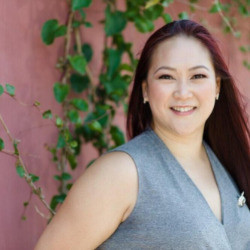 "I find that great talent is attracted to three things: a purpose-led mission, a culture that celebrates their authenticity, and the trust and freedom to do their best work in a way that suits them. The days of putting on a 'work mask' are over. And employers who try to replicate office presenteeism by virtually monitoring employees' keystrokes are going to see an exodus of talent.
"A culture of innovation is also a magnet for talent, as it shows your organisation is future-focused, has an abundance mindset, and is willing to learn and grow with its customer base – all attributes that strong talent possess.
"To build a great employer brand, show personality in your social media and in the way you write the job ads. Tell candidates why people at your company are inspired to get out of bed in the morning. And demonstrate the ways you're helping to bring some good into the world, improve your industry and lead the way."
Caroline Henshaw, Head of People and Culture, Mantel Group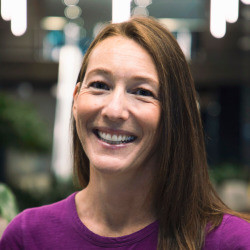 "It's no secret that businesses across Australia are struggling to find great people, with technology skills in particular. So, at Mantel Group we had to get creative about how we could make our business stand out as a great place to work. Ensuring every person can balance their personal and professional lives is a fundamental part of Mantel Group. Our concept called 'My Deal' is how we achieve this. The program ensures every employee is treated like an individual, tailoring their work to their life and their needs. For example, we recently had a staff member relocate to Magnetic Island with his family and he requested that his 'My Deal' activation was to stay working with us remotely. We agreed and he is now living the island life whilst successfully servicing his clients, as well as continuing to be a big contributor as a people leader and mentor. It worked so well, we created a work hub on the island for other team members to work from also."
Scott Willson, CEO, Forbury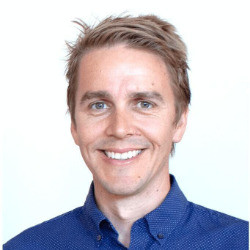 "I've always thought the hottest, most rewarding and enjoyable workplaces are those where you are surrounded by brilliant and dedicated team members who you can learn from and grow with. Competitive remuneration, flexible rewards structures and challenging work are table-stakes these days. At Forbury we have worked hard to establish, articulate, and reinforce cultural norms that enable meaningful outcomes for our diverse team, who work in a variety of locations and time zones. As an example, across Forbury our team have a high-degree of autonomy – permission to design and execute – but this doesn't mean to say team-members are not supported – rather this high-trust autonomy is complemented and enabled by team members being supported via weekly check-ins with a senior leader in the company. We haven't always got the mix right, but we have been quick to acknowledge design shortcomings, discuss these openly and look for ways to co-design solutions."
Susan Otto, Chief People Officer, BlackLine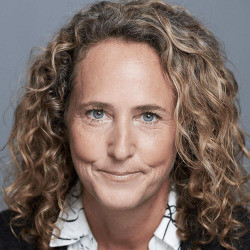 "We understand that people aren't just employees – they're also parents, caregivers and individuals with commitments and interests outside the office. That's why the company had a flexible working policy that long-predated the pandemic. At the same time, as one of the first and only publicly traded technology companies with a female founder, inclusion and being open and accepting is part of our DNA. We celebrate diversity of thought and we value the range of perspectives that hiring employees from a range of backgrounds and cultures can provide.
"We also believe in celebrating employees who live by our values and demonstrate them in their interactions with colleagues and customers. To encourage and acknowledge people who do so, we operate an employee recognition program whereby each month, employees are given points which they can allocate to colleagues who've exhibited exceptional service or commitment.  These can be redeemed for all kinds of gift certificates and prizes.  It's a great way to say thank you to our team and further builds on our aim to empower employees with resources, benefits, training and growth opportunities."
Nicole Parkinson, Chief of Staff, Limepay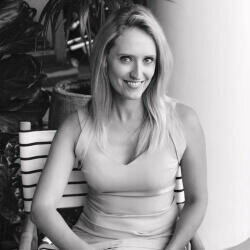 "In the current environment, matching flexibly with opportunity is key. We encourage flexible hybrid working and take a 'family comes first' approach, far more fluid than the old 9-5. We also recognise that endless time on Zoom calls can be draining, so we recently introduced monthly Recovery Days – an additional paid leave day every month to help people take time to rebalance.
"Career development and personal growth is of prime importance. Smart talent needs to be nurtured with appropriate training and mentoring. We are currently trialing new internal and external mentoring programs, and also sponsor employees to get professional qualifications.
"Offering autonomy also helps to attract talent. As a start up we are able to give people ownership in their roles and the ability to make important decisions. With this comes the opportunity to fail and learn from mistakes, something we wholeheartedly support.
"Ultimately, employees are any businesses' best advocates. At Limepay, we have strong company values and strive to bring them to life on a daily basis. If you curate a positive company culture, you'll become the place everyone wants to work, and no one wants to leave."
Peter Eldon, Sales and Marketing Director, Access4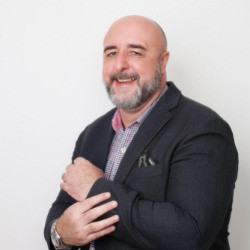 "Let's face it, how we work has changed! More importantly, where we work has changed. Hybrid work (working from home and from an office) came to the rescue of businesses during COVID. Now, staff expect it to stay.  Hybrid work done right delivers a better work-life balance, more productive work time (no more sitting in traffic five days a week), and happier staff overall. All of this is a recipe for keeping your current team and attracting candidates from organisations who don't adapt to hybrid work. It's a dog eat dog recruitment world out there right now. The winning employers have tools in their kitbag other than extra pay, and hybrid work is a very attractive one! The best way to deliver hybrid work is via Unified Communications which untethers your staff from the office and delivers the tools to provide the same level of customer experience your customers deserve no matter where staff are located."
Bronwyn Le Grice, Managing Director and CEO, ANDHealth
"At ANDHealth, we implement a number of initiatives to offer a flexible, attractive environment for our existing and prospective employees. These include a 70 Hour Fortnight, Remote First Policy, and Relax and Recharge Initiative.
"Since its inception, ANDHealth has been a wholly flexible employer. In March 2020, before COVID-19 made it common practice, we became one of the first organisations in Australia to shift to remote-first working. We now operate on a work-from-home model with a team spanning regional and urban areas across four states.
"This is complemented by our 70-hour Fortnight, introduced in 2020 with no pay cut or reduction in annual leave for staff. In practice, our employees are able to choose when they want to work their hours, including a nine-day fortnight.
"Meanwhile, our Relax and Recharge Initiative saw us close for a week in 2021, with staff encouraged to uninstall work-related apps from their personal devices and turn on mandatory email out-of-office replies. Staff were also provided with supportive ideas as to how to disengage from screens and maximise relaxation and rejuvenation throughout the week.
"These initiatives are a significant investment for a small, not-for-profit business like ours, but we feel it is critical that we continue to invest in our people in order to promote productivity and prioritise employee wellbeing. We genuinely see 'people as our greatest asset' and are proud to recognise their contribution to our success with a truly flexible working environment."
Alasdair Godfrey, Chief Executive Officer, HTANALYSTS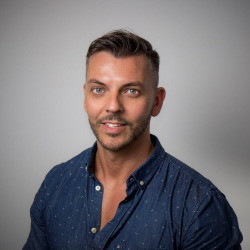 "Attracting the best candidates has never been so challenging for all organisations.
"In the wake of the pandemic many people have taken time to thoroughly reassess their priorities resulting in the Great Resignation. Organisations need to pull out all stops to retain existing employees and attract new ones. The most important consideration for employees now is finding a career with purpose, within an organisation that creates positive impact that directly or indirectly improves health and wellbeing in society. And a younger work force raised, in part, on social media, is even hungrier to demonstrate genuine social good in their career choice.
"Businesses must be very careful to avoid the increasingly common error of green-washing or purpose-washing they must dive deep into social impact, sustainability measures and action on equality. However, organisations must also craft and communicate in clear and certain terms how and why their actions are generating the impact that has become such a priority to the best candidates. Therefore, validated analysis and accessible communication of social impact, sustainability, health and wellness is fundamental."
Marc Havercroft, President, Go1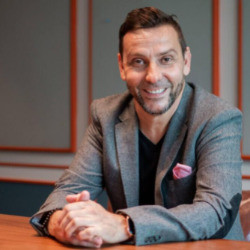 "With the unemployment rate at a record low of 3.5 per cent, employers are facing a huge challenge to find staff, upskill and retain those they already have in this highly competitive job market.
"These days, providing flexibility for working at home, bean bag hangouts, free drinks and pool tables won't cut it….the smart employers are investing in their most important commodity and providing their people with digital learning options, the time to learn on the job and a range of courses that will guarantee staff development and career advancement opportunities.
"There's no denying that many businesses have found themselves blindsided by this shift in employee dynamics," says Marc Havercroft, President of Go1, the world's largest marketplace of on-demand workplace training.
"It's panic stations because they need to respond with a viable and cost-effective solution to this challenge and they  need to do it fast.
"Valuable employees know they now have the power because they are a scarce commodity. It's up to employers to invest in their upskilling by providing a culture that tells their people they are just as keen to nurture their careers, as they are.
"That culture must translate into dynamic learning opportunities. The new Federal Government has recently announced a program of free training to get young people upskilled, if employees can attain that skill at work with an employer who wants to invest in them personally, it's a win-win for everyone.
"As an aggregator, Go1 is an ecosystem of hundreds of courses from around the world. It provides businesses with access to the biggest and broadest range of courses at a highly competitive price and it removes the hassle of sourcing the right course solution.
"Enterprises in the banking, tech and business sectors are not only using Go1 for mandatory compliance courses, but for a range of professional and personal development, skills ranging from business technology, courses in IT Software, web design and development, design and animation, to name a few.
"What we know is that an employer can re-engage a dissatisfied employee and attract new ones by inspiring and engaging them through an investment in their career, better work-life boundaries, harmonious relationships and collaboration efforts.  These human-centric elements are critical in ensuring we provide the best kind of environment and the hottest workplace.
"It's not always about a pay rate or pay rise when it comes to employee retention and attraction. Leaders who engage with their workers, provide them with agency and insight and seek to build a relationship with them by investing in their career development, are more likely to gain a reputation as a company that is a hot place to work."
Jonathan Perumal, Country Manager ANZ, Safeguard Global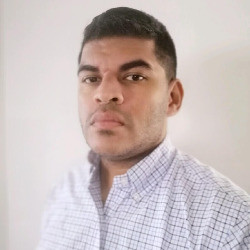 "Today's employees are increasingly favouring flexibility and growth opportunities that fit their lifestyle – and location is no longer a limitation. Companies need to be thinking about being the "hottest workplace in the world. Today, there's a global labour shortage and companies must shift to thinking about hiring top talent anywhere in the world by adopting a people-centric approach that enables employees to Work in Any Way. More than where they work, when and how they work is what's important to support how people want to live their lives.
"People are a company's most valuable asset; their expertise supports accomplishing the company's goals. Therefore, leaders need to provide the work experience they're seeking and expand recruitment strategies to include the global talent pool.
"However, hiring globally introduces new considerations such as in-country tax and employment compliance issues. This makes finding the right partners with experience in recruiting, hiring, and paying a global workforce – quickly and compliantly – critical to supporting your efforts to be the hottest workplace in the world."
Lucy Chisholm, HR Lead, Zeller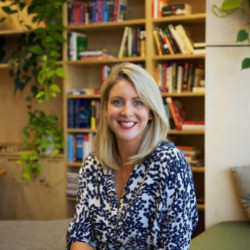 "When it comes to the workplace, one size doesn't fit all. Unlocking the potential of your employees' happiness precedes even their first day. Hiring managers and business leaders should do their research throughout the hiring process to ensure the role is personalised not only to the employee's experience and skill, but to their passions outside of work and what they value in life.
"At Zeller, we encourage people to bring their whole selves to work. Many of us have met one another's families, pets, or have even gone on holiday with them – it's not uncommon for someone's child to be hanging out on a team meeting via Google Meet.
"Some of the other ways in which we support our employees is through providing support at any time in their life, including 'leave for loss' at any stage during a pregnancy, competitive parental leave for all employees, and as we build a long lasting, sustainable business we also give back – by planting a tree in the Zeller Forest on the occasion of every employee's annual Zeller-versary!"
Brad Drysdale, Field CTO APAC, Kong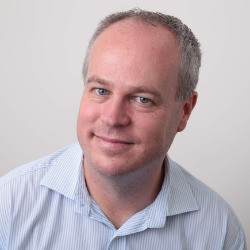 "Three-quarters of Australians said their ideal working environment was a hybrid one, according to a 2021 PwC survey.  Just 10 per cent  favoured the all hours in the office environment, while 16 per cent of us said we'd like to dial it in, every single day.
"That more flexible modi operandi has become unremarkable is a win for our national workforce.  Working remotely gives individuals with special needs and those who are unable to work conventional or full time hours a greater opportunity to participate and achieve their potential.  It can reduce the disadvantage posed by geographic distance from the cities and makes balancing the demands of work and family life easier for those who want to be involved parents and keep climbing the work ladder.
"However, to make it a win-win and to attract amazing employees, businesses need to underpin this strategy with ongoing investment in technology to enable team players to perform their job, automate manual, unrewarding repetitive tasks and "BYO"  their own platforms, tools and cloud of choice…and know the business can support it!"
Peita Lane, Chief People Officer, Sekuro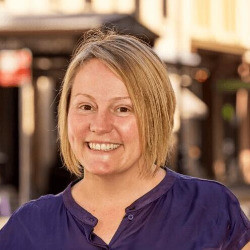 "With no end in sight for the nation's skills shortage, companies need to get creative to attract the best talent in this competitive environment. This is particularly true for the tech industry as the Australian economy is forecasted to need 79 per cent more digital workers than the current numbers by 2025. Gone are the days where filling roles involved putting up job ads highlighting the criteria for potential candidates. More and more, talent are coming to the table with their own set of demands from employers as the ball lands in their court too.
"Companies must look internally at what they have to offer that would draw in talent. At Sekuro, not only have we managed to attract candidates and grow our headcount by 20 per cent over the last few months, the majority of our employees confirmed that we have a great workplace culture so we are officially Great Place to Work certified. Critical to our success is having programs in place dedicated to empowering those who join us. For example, have a robust graduate program called 'Hackcelerator' that enables the next-generation of leaders through opportunities to attend and lead security conferences, access reputable training and engage with 'real world' practical experience, while learning from industry experts. Setting clear pathways and having real initiatives in place to empower and support anyone that joins is key to recruiting talent."
Sally Park, Chief People Officer, Biza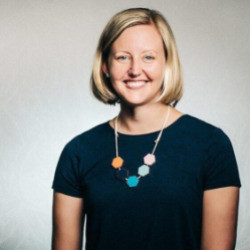 "What's becoming clear is that offering a simple choice between the office and remote working just isn't going to cut it anymore. We are faced with the challenge of creating equal experiences for employees no matter where they work from. For example, nobody wants to be forced to stare at a whiteboard through their computer screen for an hour. Investing in the right technology, particularly collaboration tools, will help ensure effective communication that is consistent across any location. Organisations need to build policies that mean nobody is disadvantaged by the way they choose to work and this can only be done by considering the future of work as a two-way street, rather than setting working policies from the top-down."
Ashley Scott, Executive Officer, Rainbow Families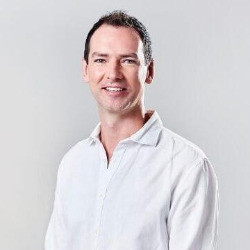 "Fostering a truly inclusive culture goes a long way for any organisation and is often undermined. Although diversity and inclusion in the workplace have gained a lot of traction over the past few years, very few organisations are ready to put in the work.
"The focus is too much on getting the 'diversity' part right by hitting their metrics but the 'inclusion' part is often left on the back-burner.
"We are starting to see an increase in demand for more LGBTQ-friendly workplaces. Employers that create LGBTQ-friendly workplaces and who truely champion LGBTQ equality gain the support and respect of not only that community, but also of other minoritised and racialised groups that recognise the efforts as an indicator of an overall inclusive work environment.
"Only a truly inclusive culture for LGBTQ employees will create an environment where everyone feels comfortable and safe to bring their true authentic selves to work. And that's hot!"
Eric Fan, CEO and Co-Founder, LUMOS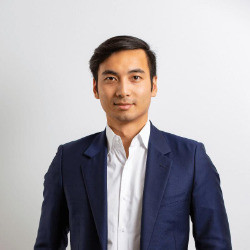 "The hottest workplace isn't about bean bags, pool tables and funky office designs anymore. It's deeper than that. It's about what the company stands for and how its mission trickles down to each individual employee.
"Working for a company that's creating a category-defining product and disrupting a traditional industry globally, all while delivering positive impacts on society is exciting and compelling, and it's something that people naturally want to be a part of. What's considered a "cool workplace" today is where there is a culture that supports individual team members' professional and personal growth by giving them exposure to all aspects of building a fast-growing venture. However, while this will keep employees challenged, motivated and stimulated in their jobs, it's not enough. A sense of purpose is high on people's priority list nowadays and they seek to work for companies that are aligned with their values and have a community-focused culture that supports different ESG initiatives."
Alex Frolov, CEO and Co-Founder, HypeAuditor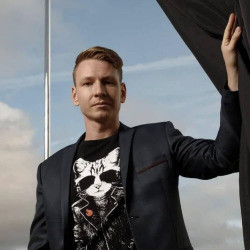 "Over the past couple of years, the definition of what constitutes a great workplace has changed significantly. The nice-to-have perks that many companies offered a few years ago, such as working from home, is now expected as a standard practice across many organisations globally. The pandemic has changed people's perspective on their work-life. Gone are the days where employees feel like they have no choice but to fit their personal life around work.
"Flexible work arrangements come under different forms and what employees are looking for nowadays are workplaces that offer the freedom and the trust to work when and where they are their most productive selves.
"Diversity has also become a key ingredient to a great workplace and that's because diversity of thought usually creates a creative environment and allows ideas to spark. Having colleagues in all parts of the world is not only a valuable asset for the company, but it also enriches every employee, both on a professional and personal level."
Brodie Haupt, CEO and Co-Founder, WLTH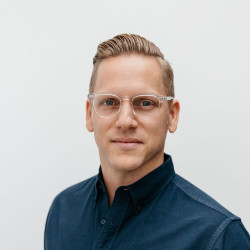 "Company culture is paramount to attracting the best candidates, and making our business the hottest workplace in town. Financial incentive is definitely still high on the priority list for candidates, but we found that it comes second to the workplace environment. Company culture cannot be compromised – and the best way to show it off is during the interview process. Candidates are interviewing the company, just as much as the company is interviewing them.
"A fundamental core value in the financial industry is honesty and the genuine desire to help our customers improve their financial position. Excellent products and services that improve the lives of more people, grow the business further and increase the earning potential of everyone in the business.
"Treating everyone with respect and putting our purpose at the core of our business amongst others make up other very important aspects of our company culture at WLTH. I believe if businesses focus on these, then talent will come!"
Damien Andreasen, ANZ Country Manager, HiBob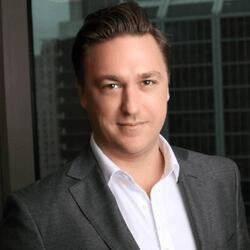 "There is no silver bullet to attracting talent but if you have leaders who create a great culture, one that recognises, appreciates and provides a sense of purpose for its employees, then you are off to a good start. Your employees are often your best advocates, so my advice is to incentivise them to find candidates who would be a good fit for your company. Once you've secured some candidate interviews, outline clearly what makes you different as a company. That could be your standing in the market, or things like company benefits, culture, flexibility, earning capacity and awards. And just be honest with them — smart people can spot a corporate talk track a million miles away, and it turns them off immediately."
Edwina Olver, Research and Product Partner, Untangld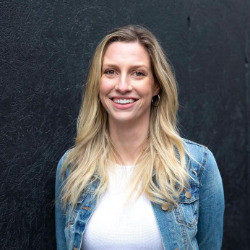 "In today's candidate-led market, the competition for the best talent is truly on. Skilled workers have their pick of the bunch when it comes to their next career move, so when it came time for me to consider my options, I had a few boxes to tick and Untangld ticked all of them.
"Living in a regional area, working predominantly remotely was important to me. I knew having spent the last two years working from home that the pandemic would fundamentally change the way Australians work. However, I was somewhat naive going into the recruitment process thinking that Melbourne organisations would offer fully remote positions. When it came to the crunch, I was quite disappointed at how inflexible some organisations were, demanding that I work in the office at least 2-3 days a week.
"This is where Untangld felt like a breath of fresh air. They listened to my needs and aspirations, they shared their values and were highly accommodating. This showed me that they genuinely cared about their employees and has set the tone for a positive, trusting and open partnership from day one."
Suzanne Hutchinson, HR Director, Brighten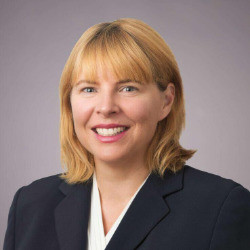 "The aftershocks of the pandemic, coupled with growing skills shortages, has created a 'perfect storm' for attracting and retaining talent.  A strong team is your best asset and a key driver of business success yet vacant roles have increased by nearly 7 per cent just since November.
"To face this mounting challenge, it's time for a fresh approach. Of course, we all believe our organisation is the best workplace, but effective recruitment takes more than just blind belief. After the events of the last few years and in the hybrid era, employers must demonstrate a visible, genuine commitment to employee wellbeing and equality of opportunity.
"Take Brighten as an example – our commitment to diversity and inclusion has seen us named both an Inclusive Employer by the Diversity Council Australia, and an accredited Pay Equity Ambassador by the Workplace Gender Equality Agency.
"Lastly, tackling pay inequality could address the skills shortages. Actively eliminating gender biases from your recruitment and compensation processes evens the playing field, opening the door for new or returning working women."
Dana Teplitsky, SVP Global HR, Riskified
"Two key ingredients an organisation can offer to attract the best candidates are a strong network and the ability to impact the world around them. At Riskified we work with some of the biggest brands in the world – from Kogan to Wish and Wayfair – so our employees have the opportunity to see how great brands and leaders co-innovate to shape industries together. Employees also prefer workplaces where they can see the impact of their work, and more importantly, the impact on their communities. In the last three years, Riskified worked with 52 non-profits on 136 projects, committing over 4,000 volunteer hours. Last year, our research team spearheaded and delivered a coding course for doctors on the frontlines of the fight against COVID-19. The goal was to help them more quickly and effectively analyse medical data. Participating physicians responded enthusiastically, with one calling it "the best gift we've had so far during COVID."
Katriel Healy, People and Culture Business Partner, UM Australia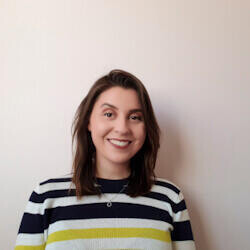 "First and foremost workplaces must embrace diversity. That means providing flexible and accommodating workplaces that are supportive of people, regardless of what stage they're at in their careers and lives – whether that's as new parents, carers for aging parents or people who are at a particularly ambitious career phase.  Empowering people to lead lives where work and life aren't competing forces at opposite ends of the spectrum is pivotal to creating an outstanding workplace culture. Parental Leave Policies is one part of that, being officially certified as a Family Inclusive Workplace is another sign that a workplace is serious about its people. Being truly inclusive means, attracting diverse people from backgrounds that may never have had access to your company's specific industry before. And most importantly the commitment of a fully supportive CEO and senior leadership team is paramount…the best candidates will come to where the best leaders are."
Anathea Ruys, CEO, UM Australia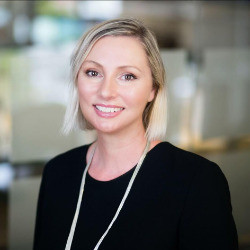 "Attracting the best candidates is much more than buzzy offices, happy hours and wellness sessions. All of those initiatives are important. But it's much deeper than that. When someone comes to work with you, they are investing their time, brainpower, creativity, curiosity and engagement in your organisation. And, that investment requires a strategic dividend back from the business. It's critical to understand an individual's strategic dividend and what drives them. And, these drivers change over time. For example, at one stage a person may be focused on growth and want to lean into available training and networking opportunities. At another stage, their focus may be outside the workplace with young children or a family member who needs care. The strategic dividend that works might then be flexibility. As a leader, it's important to have these conversations both in an interview as well as ongoing. So that both sides are equally clear and excited about the way forward. That's what makes the hottest workplace in town."
Dee Fitzgerald, Executive Director, Russel Reynolds Associates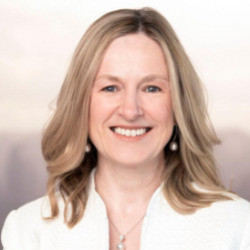 "If your organisation's talent strategy has been failing to attract good candidates in this difficult market, the hard truth is there's no quick fix. Just seeking to fill gaps in a team or recruiting for the short term isn't enough.
"A good place to start is by asking Is the organisation a place where talent wants to come and work?
"Critically evaluating company culture. starts with leaders setting the tone from the top and role-modelling desired values and behaviour. They can help develop a culture that fosters high-quality, impactful work. Cultural alignment across different teams and parts of the organisation improves retention and attraction.
"DEI initiatives are also an effective tool in driving attraction and retention. Not just by attracting diverse talent, but also fostering a sense of purpose and belonging that encourages collaboration and innovation in the workplace."
Pieter DeGunst, Managing Director, Tecala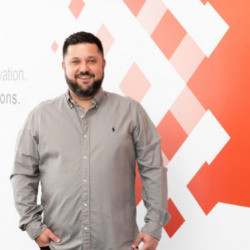 "Talented people are far more likely to join an organisation that has the tools, platforms, and processes they need to excel in their roles. If there is little evidence that strong investment is being made in these areas, employees are likely to look for other opportunities.  These attitudes are particularly prevalent among younger workers who have grown up with technology as an integral part of their daily lives and, a result, expect much higher degrees of system sophistication and reliability than other generations.
"Management teams can also help to make their workplaces more attractive for talented staff by making use of technology to automate tedious and repetitive tasks, thereby enabling  staff to focus on higher value activities.  Staff will be more favourably disposed to an organisation that has replaced many of the manual process typically used in internal processes and has systems in place that assist in streamlining everything from booking annual leave to checking on workplace safety compliance."
Renee Olsen, People Experience Manager, Cogo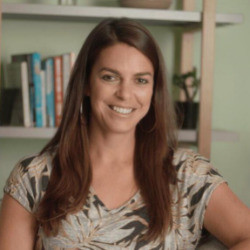 "It's no secret that today's candidates are spoilt for choice when it comes to employment options. For Cogo, the key to being an incredible place to work comes down to hiring people who are values-aligned. This ensures we're all on board to achieve greater things than we could alone. To make this possible, Cogo has aligned the benefits we offer candidates with our company's focus – that of sustainability. These include extra leave for sustainable travel which means our people are not penalised for taking a slower, less carbon intensive form of transport on their holidays. We also offer special loans for sustainable purchases – such as an e-bike; or a heatpump. Benefits like unlimited sick leave to look after the physical and mental wellbeing of yourself and your family as well as free counselling round this off nicely, demonstrating that there is more than just a job on offer."
Steve Bennetts, Head of Growth and Strategy for Employee Experience at APJ, Qualtrics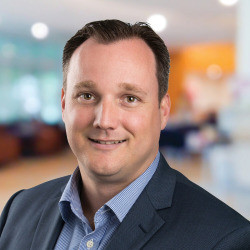 "Having the ability to stay aligned with what your employees and candidates need, and continually delivering against their expectations, is the single most important and sustainable thing any employer can do to attract and retain talent – far beyond simply offering perks and benefits.
"When employers get this right, the rewards are perpetual. For instance, when employees receive an incredible employee experience that exceeds their needs and expectations, they are more likely to advocate for their employer within their networks – not to mention be more engaged and productive at work. These positive endorsements will help attract talent and cultivate a strong employer brand for the company externally.
"Employers must adopt this same mindset for their candidate experience too. Identifying what candidates expect during the recruitment process and delivering against their expectations will give employers a significant advantage in the race for talent – especially in job markets like today's. This approach also has long-term benefits for all applicants, with a positive candidate experience often translating into faster and more impactful onboarding experiences."
Jess Krimmer, Enterprise Customer Implementation Manager ANZ, GoCardless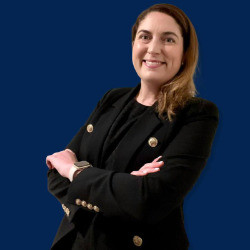 "At GoCardless, we believe that maintaining our culture is everyone's responsibility regardless of your role within the organisation. Our values and operating principles shape how we work and underpin everything we seek to do. We are encouraged and expected to "Start with why"; "Act with integrity"; "Be humble" and "Care Deeply".
"GoCardless imbeds its values and core operating principles right from the initial engagement of a potential new hire. Personally, I had never encountered an organisation with a standalone Values Interview as part of their recruitment process and it was a huge drawcard in my desire to join. Irrespective of their role, everyone I met through the recruitment process lived these values. GoCardless has created something truly special here, having interwoven the core values into every step of the recruitment and onboarding process. They are also woven into the on-going development of staff in our regular performance reviews where we reflect on the way we have demonstrated these values and behaviours.
"As a Customer Implementation Manager within the Professional Services Team, it's been a privilege to contribute as one of two Culture Champions for ANZ as we look for ways to really bring these values and principles to life dynamically in our region. This includes educating new joiners, initiating a rewards program linked to behaviours demonstrating commitment to the values system and considering ways to maintain our global culture in our international offices while attracting talent who will add to what is being built. As a team, we modified our global values to include another value "End with I" that is specifically for us as we work together to be a high-performing team; one that takes ownership for our contributions.
"It feels to me as though now, more than ever, the culture and values of an organisation is a huge deciding factor for talent. GoCardless certainly strives to live these values and I can attest it makes a stark difference working alongside others who are aligned in striving to uphold them."
Jess Maurel, Talent Acquisition Manager, Spriggy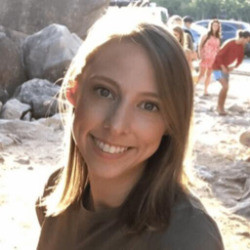 "We have found that candidates connect strongly with Spriggy's mission. Many of our candidates have personal experience with the importance of financial literacy. For them, the idea of building a product that could make their child or past self more money-smart is really exciting. Given our team is similarly motivated, we find giving candidates the opportunity to meet various people from the team throughout their interviews ensures values alignment informs our hiring decisions.
"In a competitive job market, where all employers are offering benefits around flexible working and compensation, Spriggy also offers candidates an incredible environment for career growth with a true focus on rewarding fast learners. At the size we are currently, we want and need capable people who can wear multiple hats and grow with the business, and have many team members who can attest to that still on the team."
Natalie Brooke, Head of Human Resources, Menulog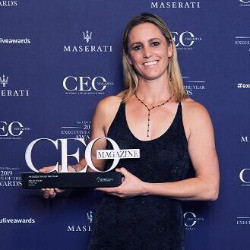 "Attracting the best candidates in 2022 comes down to culture, flexibility and opportunity.
"As an Aussie-born business, we're proud to have a collaborative, caring and fun culture. Our Wellbeing Committee keeps us fit with group activities, we regularly bring in motivational speakers, and host team-building activities – rightly dubbed the Menulog Mingle!
"To win the attention of new talent, a flexible working policy has also never been more crucial. We offer hybrid working as well as flexible hours that not only cater to our team with families but all staff – helping them maintain their hobbies and lifestyles.
"We've also refurbished our offices to make the workplace experience as attractive as possible. From fast internet, coffee machines and a barista, through to an IT tech bar, and spaces designed in various bright, private and collaborative ways, the office brings creature comforts and encourages discussions and interaction. After all, we all want a workplace that enhances your every day – it's not just about efficiency, it's about enjoyment too!
"During and post-pandemic, there's been much discussion about 'Great Resignation' trends. We have strong retention at Menulog, which I also attribute to our comprehensive professional development programs, and offering staff opportunities to move departments should they wish to learn new skills and try something new."
Discover Let's Talk Business Topics
Keep up to date with our stories on LinkedIn, Twitter, Facebook and Instagram.


[ad_2]

Source link