[ad_1]

This is how Denise Broady envisions the future of designers and software engineers in the face of rising demand for developers.  Denise arrived in the United States with her mother and brother as a refugee from Vietnam. Today, she's the Chief Marketing Officer at Appian and has more than 25 years of enterprise technology experience in marketing and operations for everything from start-ups and private equity firms, to complex $10 multi-billion global software businesses.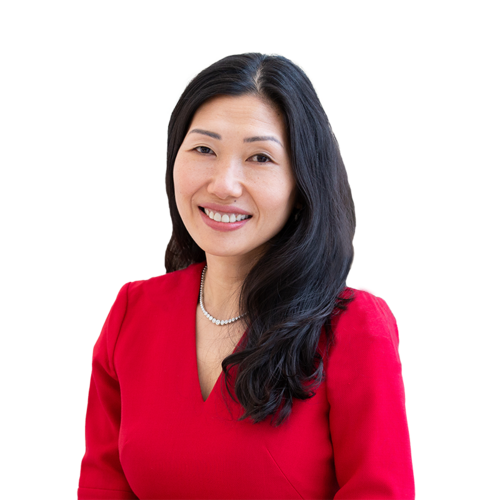 For many others that come from disadvantaged backgrounds, though, fulfilling one's career potential can be a far greater challenge. Denise believes that most people that grew up around her lacked resources at the time, resulting in the loss of many prospective talents, especially in the tech sector.
 "To attract diverse talent to the software business, we need to democratise the entire process as much as possible." 
But how do we democratise the process and help businesses achieve maximum productivity while also uplifting the underprivileged? 
With technology's ever-increasing presence in our lives and businesses across all industries becoming digital, the demand for IT expertise is constantly rising. So the challenge now is to close the talent gap and enable those from lower socioeconomic backgrounds who lack advanced education to compete.
What are low-code platforms, and how can they help Aussie businesses?
Let's start with the basics: low-code platforms are software solutions that help businesses develop apps and make functional improvements more quickly. Companies that use low-code platforms save time and increase automation to improve workflows. In other words, businesses may accomplish more with less effort.
Low-code solutions can be game-changers for developers and businesses who now need to spend less time on time-consuming manual coding processes and more time addressing business concerns and providing faster solutions. As a result, low-code developers get more opportunities to exhibit their business problem-solving abilities and experience project exposure. 
According to Morgan Stanley, the world presently has 26 million developers and will require 38 million by 2024. Gartner projects that by 2025, 70% of new enterprise applications would use low-code or no-code technologies, up from less than 25% in 2020.
Because of the severe global talent crisis, businesses are turning to low-code solutions to minimise IT backlogs, bridge the skill gap and overcome the limited availability of IT resources.
How #lowcode4all will foster career progression
Appian has announced #lowcode4all — a free programme to deliver low-code education and certification to the next generation of low-code developers to encourage professional advancement and opportunity.
Appian hopes to award at least 1,000 #lowcode4all scholarships this year. 
The program guides eligible participants through a clear learning path to complete their Appian Certified Associate Developer exam at no cost through their scholarship program. Upon passing the exam, Appian will work together to provide hiring resources and job opportunities through their network of participating partner organisations.
"It is not about the number of scholarships we award that determines our success. It's all about job placement, which is why we work systematically with each of our partners.
"Organisations engage with us for #lowcode4all to help them drive deeper transformation, have the right talent in place, and increase the social-economic impact."
Program participants gain access to hiring recruiters after attaining Appian Certified Associate Developer status.
The endless march towards digitisation
 According to Denise, low-code businesses embarking on the digitisation journey can use low-code to fill the skilled worker shortage.
"Take a look at the number of tech skill shortages that exist around the world. If there is a developer shortage and your company wants to start on the digital transformation route, you'll need to assemble a team to build apps. Lowering the barrier to learning, by earning a certification in low-code, implies that scholarships are available to anyone, regardless of financial constraints."
"Australian companies have been using our software for years. Where in the past they needed to bring in someone with experience to handle their IT issues utilising the Appian low-code platform, they can pull someone out of school and train them in three months with just one assignment," Denise notes.
"Hence, businesses can save money, hire more individuals, and diversify their workforce. If you can get someone through a complete certification process in approximately four weeks and then place them on projects, you can get them productive and get someone with a varied history, whether they're a job seeker, a veteran, or someone who was displaced during the pandemic."
The #lowcode4all program is initially supported in Australia and Asia-Pacific by partners such as Procensol who will form part of the hiring network for graduates.  "Australia must increase its developer talent pool to meet the local market's needs. With more organisations seeking applications built on low-code, initiatives like Appian's #lowcode4all program will help open new pathways for the next generation of software engineering talent," said Dan Cooke, Managing Director from Procensol. 
Due to geographical constraints, Denise points out that Australia's businesses require low-code more than any other country. "Australia is geographically isolated. It's not like you're in Europe and can travel to France and bring a consultant in here if you don't have a resource in the UK."
"So, as part of this, we are trying to add more developers for our customers, as well as partners, because our partners are the ones who serve our clients. As a result, the more developers we bring to Australia, the more projects our customers can deploy."
Participants in the #lowcode4all programme can visit www.appian.com/lowcode4all for more information.
Keep up to date with our stories on LinkedIn, Twitter, Facebook and Instagram.


[ad_2]

Source link