[ad_1]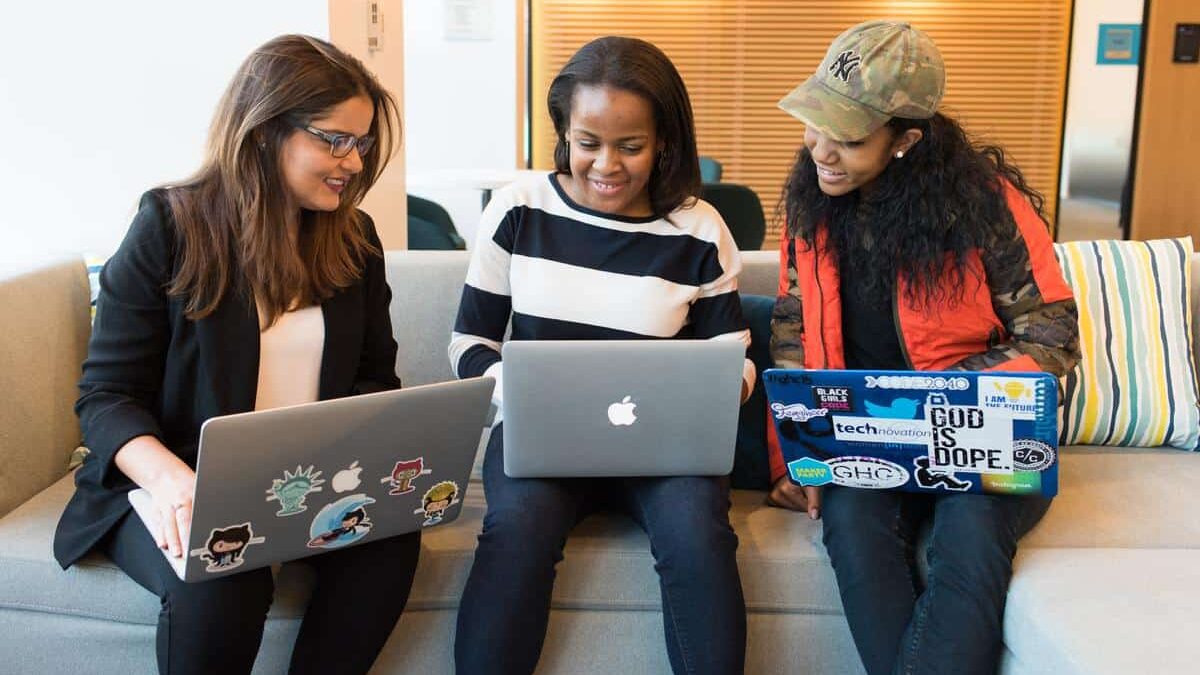 If someone walked into your office three years ago and predicted an entirely remote workforce – including hiring, onboarding and managing teams online – you probably wouldn't have believed it.

The pandemic broke down everything we understood and thought we knew about work. As we look back now, we entered a new era of work without realising that's what it was. We thought we were building a temporary and reactive solution, when in fact we have created what are the foundations for the future of work.
As we embrace a new normal there will be some businesses that will scramble to return to the old ways of working, and others who will want to maintain the benefits of working from home. But the true winners will be those willing to further build on the gains made by re-establishing what work is: where, when and how it happens. This starts with a Digital HQ – a place to integrate different software, apps, and data into a single platform so that workers including employees, external customers and partners can collaborate from anywhere.

End the war for talent and give employees what they want
As we ease out of the pandemic the great resignation is showing no signs of slowing down with recent research revealing more than a third of workers are looking to leave their employer in the next year alone. If businesses are to retain loyal staff and attract top talent, they need to reimagine what the future of work looks like.
In fact, after more than two years of remote and hybrid working, flexibility is key for employees. That's not just in where they work, but when and how they work too. According to recent research conducted by Slack, nearly half of workers said they would look for another job elsewhere if their employers weren't able to offer them the right level of flexibility.
For businesses willing to listen, the challenge is how they enable that flexibility. Without having the right platforms, it's an impossible task. Now that hybrid has become the standard way of working across many industries, building a single platform to collaborate is vital to empowering employees to thrive in a work-from-anywhere world. After all, work is not a place you go, it's something you do.
Bring teams, apps and information into one place to improve productivity
A Digital HQ enables greater collaboration by bringing cross-functional teams together to collaborate in real-time. It also avoids the drain on productivity that emerges when employees are forced to go back and forth between apps, navigate scattered files, and search for valuable information.
Go1, an enterprise learning platform provider uses Slack to create a single place of access for all its people and information – as well as the integrations and apps that help automate and speed up workflows. For example, when it comes to its support tickets, they're posted automatically in a channel so the right experts from across the company can collaborate immediately to resolve a request.
And it's not just about internal collaboration. An organisation's success often depends on relationships with its external partners. When there's a single place to connect, employees can communicate and collaborate not just with each other, but also with customers and partners in a much more efficient and effective way.
Online design platform Canva uses Slack to support internal collaboration across its sales team, allowing them to more easily communicate and collaborate with customers and prospects. With less time wasted going back and forth over email, and less information getting lost in phone calls, the team is able to focus on what it does best – building meaningful relationships that last.
A connected employee experience is essential to improving the customer experience
A recent IDC survey found that 85 per cent of people agree that an improved employee experience and higher engagement can translate to a better customer experience. To get there, however, requires building a single source of truth that removes the friction that exists between multiple platforms and helps to streamline how teams from across an organisation connect and collaborate with one another.
By creating a Digital HQ, businesses can build the foundation on which to deliver long-term value for employees, customers and partners. Doing so means as their needs, goals and priorities change, they have the flexibility to add or remove integrations. So, no matter where a business is today, a single platform to collaborate will provide a strong foundation to adapt to whatever the future holds and empower workers to succeed.
Keep up to date with our stories on LinkedIn, Twitter, Facebook and Instagram.


[ad_2]

Source link