[ad_1]

It's the second most wonderful time of year, industry conference season! Although we do have a special place in our hearts for Christmas, the conference season has us doing a little happy dance as we board our flights to get out and meet everyone face-to-face.
As one of our first ventures out of the nest, Austin did not disappoint. In a true Texas fashion, this year's IIeX NA was BIG with over 1,000 attendees and more than 100 speakers. We know the Insights Marketing Day Stage was a fan favorite. How can we be so sure, you ask? Well, when your stage becomes standing room only, we'd say you're doing pretty good.
With every Insights Marketing Day, we aim to deliver as much valuable insight as possible with a curated and explosive agenda of keynote speakers with proven authority in the digital marketing industry to deliver significant insights. 
Don't fret — if you missed the event and are currently experiencing FOMO, here's a little recap for you.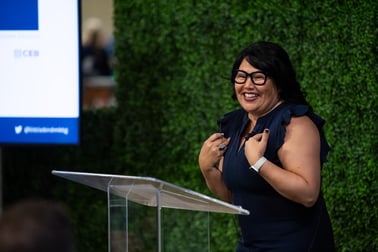 "Who walks into a cocktail party and goes, 'Hi! I'm here, who wants to sleep with me?'"
– Priscilla McKinney
Don't pitch slap your leads with a LinkedIn connection and immediate sales pitch. Make meaningful connections and engage. Sell through your connections!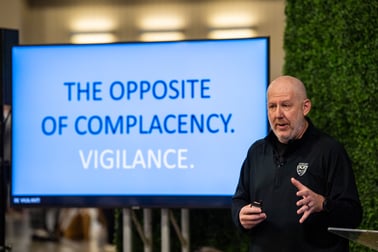 "Achieving success is not the end goal. Keeping it is."
– Len Herstein

Len Herstein, CEO & President of ManageCamp Inc gave a dynamic session on staying vigilant, how to not be complacent and start safeguarding success.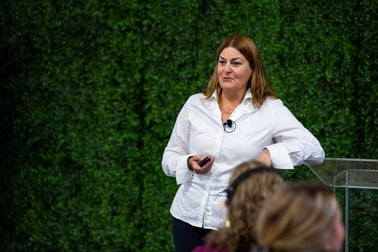 "The key to raising awareness in a crowded market, like insights, is differentiation."
– Lucy Davison

Lucy Davidson, Founder of Keen as Mustard Marketing shared her F.A.M.E model and how to take your company to the next level by standing out against the competition.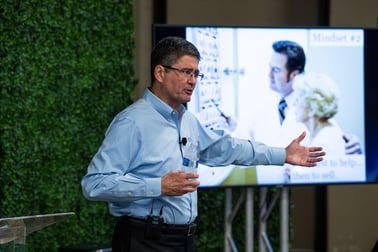 "People don't like to be sold, but they love to buy."
– Steve Henke
As our industry changes and evolves, the harder it becomes to sell. Steve gave great tips on how to sell while not p*ssing your buyer off.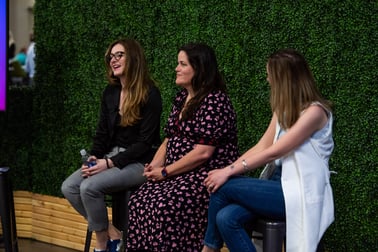 We found out "What Brands Really Want from Your Marketing" with
Natalia Tomaszewska-Lumpkin, Michelle Gansle and Joanna Lepore — all bada** women in corporate research. 
And to finish the day with a "BANG!" Our very own momma bird, Priscilla McKinney, shared the best video anyone had seen all day— The Worst Promo Video You Have Ever Seen. Give it a quick watch to see why it captivated the whole audience. 
If you missed out on Insights Marketing Day in Austin, well, turn that frown upside down because you can join in on the fun in Amsterdam at IIeX EU this June!


[ad_2]

Source link